News & Events
Enjoy our selection of true stories
2022 Annual Report and Accounts now live!
23 May 2023
Reporting on the work of any charity is an essential part of good charity governance. The Trustees annual report gives an insight into the work of the Foundation, how we are pursuing our charitable objectives, how we are using the generous donations we receive, and how we are helping older people to be valued, engaged and connected to their community.
We are really pleased to be publishing our Annual Report and Accounts for 2022, covering the work of the foundation across the year and sharing how we have been working to achieve our vision and mission.
All the foundation team would like to thank the charities we have worked with throughout 2022 for their support and contributions to our reporting. We hope that you enjoy reading it.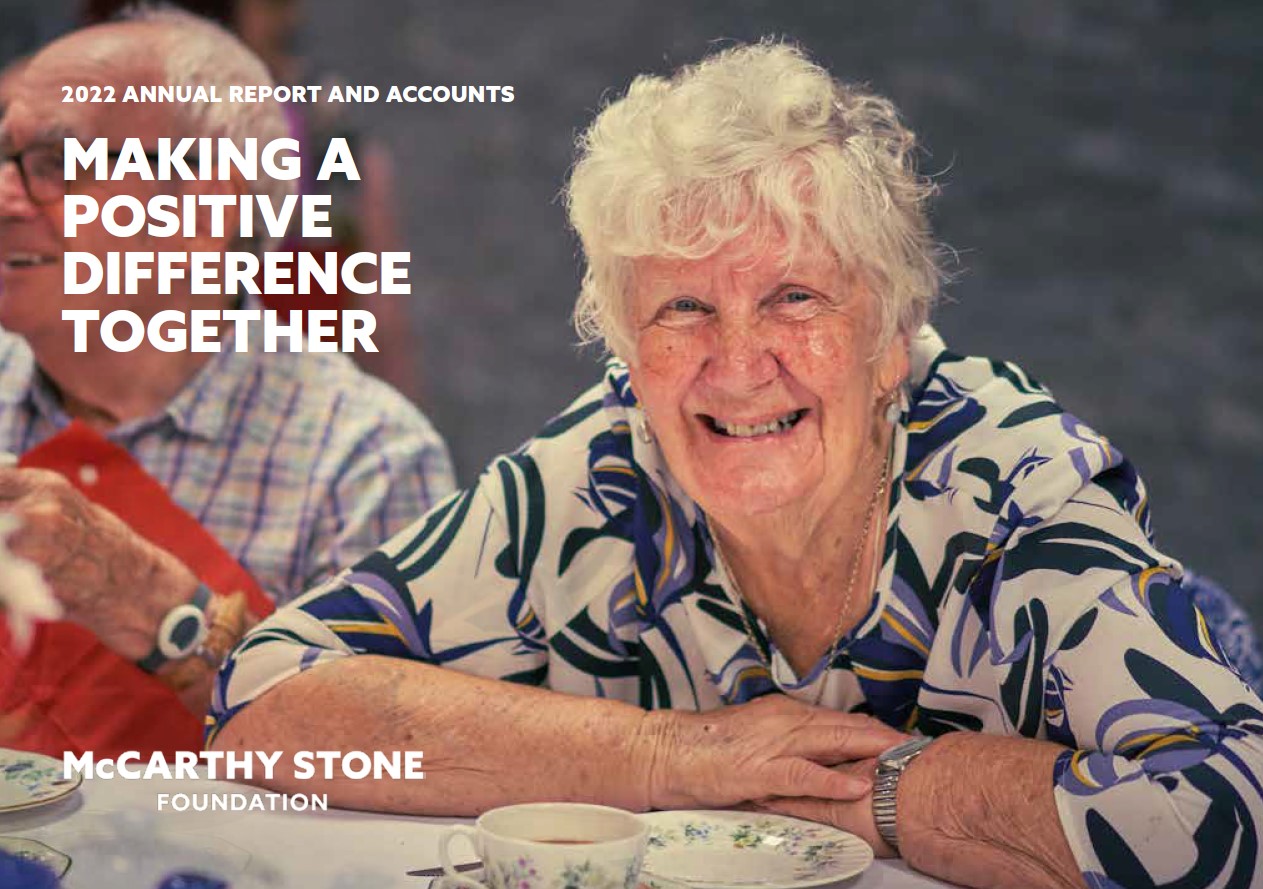 ---