We believe people need people
When communities thrive, we all benefit, and everyone has a part to play.
Our vision
Our vision is a society where older people are valued, connected and engaged with their communities.
Our mission is to help grassroots charities and community groups support older people by engaging the McCarthy Stone Group, People, Customers, and Partners.
We will achieve this through generations working together to ensure older people are included and valued, local charities are better resourced to deliver services, and community spaces can become hubs for intergenerational activity that bring a sense of belonging, independence, and connection.
To find out more about how we do this, please click here.
Our heritage
Since 2010 McCarthy Stone has created 475 retirement communities that support more than 20,000 older people, helping to bring people together, improve their wellbeing and help rediscover their purpose in later life.
Community is at the heart of what we do and over the past three years, a huge amount has been achieved to support charities and organisations around the country. Working together, our business, employees, suppliers, and homeowners have raised more than £850,000 in the past four years for good causes.
From local hospices to community transport, we've helped thousands of people. McCarthy Stone now wants to do more to create a lasting impact. In November 2020, and in line with our purpose to champion the role, wellbeing and happiness of older people, the McCarthy Stone Foundation was launched. Since launching, despite the challenges of Covid-19 the foundation has helped more than 105 charitable causes with more than £300,000 of grants and project support.
Why now?
The events of 2020 and the Coronavirus pandemic have shown just how important communities are for society to endure tough times and thrive in the future. They have also highlighted how there are still real challenges to overcome, and how the most vulnerable in our society are often impacted the hardest. We have an opportunity to work together with our employees, partners, and homeowners to make a lasting difference to people in need around the country.
Meet the Team who are shaping the future of the McCarthy & Stone Foundation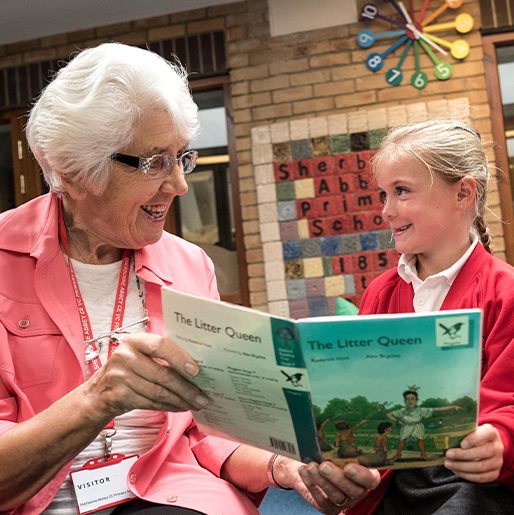 Making a difference
"The Foundation supported us at our greatest time of need to keep carrying out vital work, which we simply need to keep going"
Jennie Shaw, Wiltshire Bobby Van Trust
"With the Foundation's support, our Journey Friends project will offer friendship, activities, and a nutritious lunch to older single adults in local social housing"
Elspeth Macpherson, CEO Journey Enterprises
"As a small charity, grants from foundations like yours make a huge impact on our survival"
Lulu Wood, Buddies Dementia Cafe
"This grant enables us to continue creating community links, building intergenerational relationships, and making memories for both the children and the elderly people we visit"
Laura Nunn, Green Ridge Academy
"The funding will help improve the health and wellbeing of older people, providing opportunities for old and young to get together and share skills and knowledge"
Amanda Groves, Alive Activities