News & Events
Enjoy our selection of true stories
Volunteers transform outdoor space at Prior's Court
23 September 2021
With restrictions lifted and the sun shining, it was a perfect day for a group from McCarthy Stone Sales and Services teams to take advantage of their Employer Supported Volunteering, and spend a day together volunteering.
The team headed to Prior's Court, a charity in Berkshire with the ambition to transform the futures of young people with complex autism. Their task for the day was to create a sensory garden outside the new health facility, complete with a range of plants, benches, and pergolas. After a briefing from the estate team, they got to work on transforming a blank canvas into an inspiring outdoor space.  Fuelled by hot drinks and muffins, the team achieved a huge amount over the course of the day, and were inspired by seeing the work of the charity close up.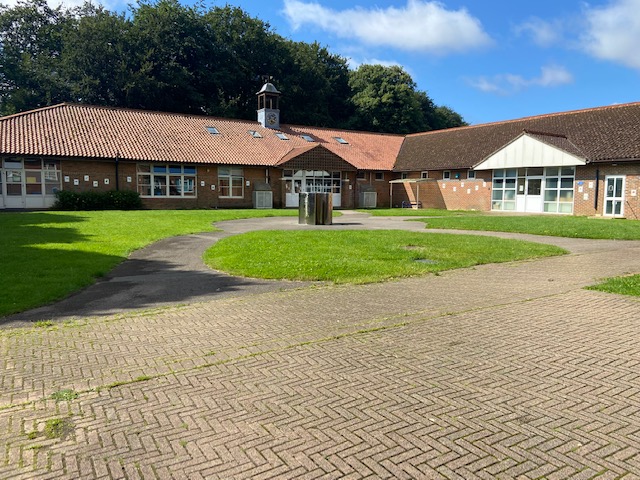 "It was such a privilege to spend the day volunteering at Prior's Court Foundation, seeing first-hand the incredible work that the dedicated team do there to support children and young adults with autism, and to help build the new Health and Well-being garden. It was also a fantastic opportunity to strengthen relationships with our services colleagues, working together to make a valuable contribution to the local communicates we serve. I would encourage everyone to find time for volunteering!"
Alex Delamere White – Chief Commercial Officer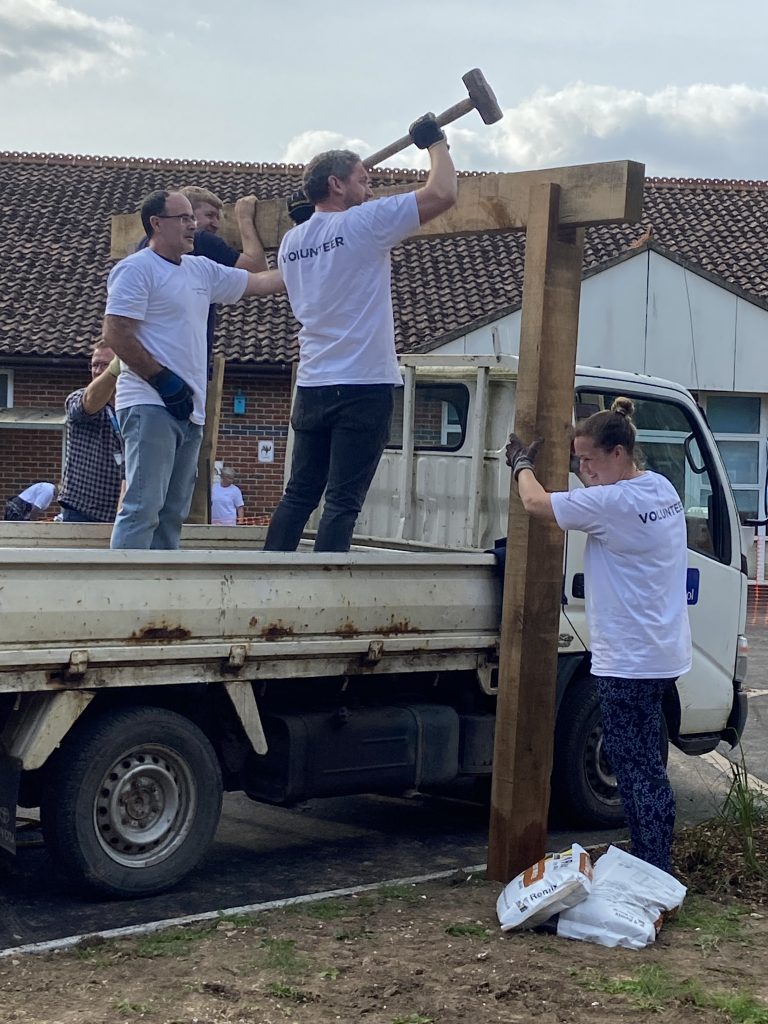 They were a hit with the charity too, Jill McDonagh from Prior's Court said : "What a lovely bunch of people they were!  They were so enthusiastic and their dedication to getting the tasks completed was admirable.  It was our absolute pleasure to welcome them to Prior's Court Foundation and we would be delighted to have them back anytime."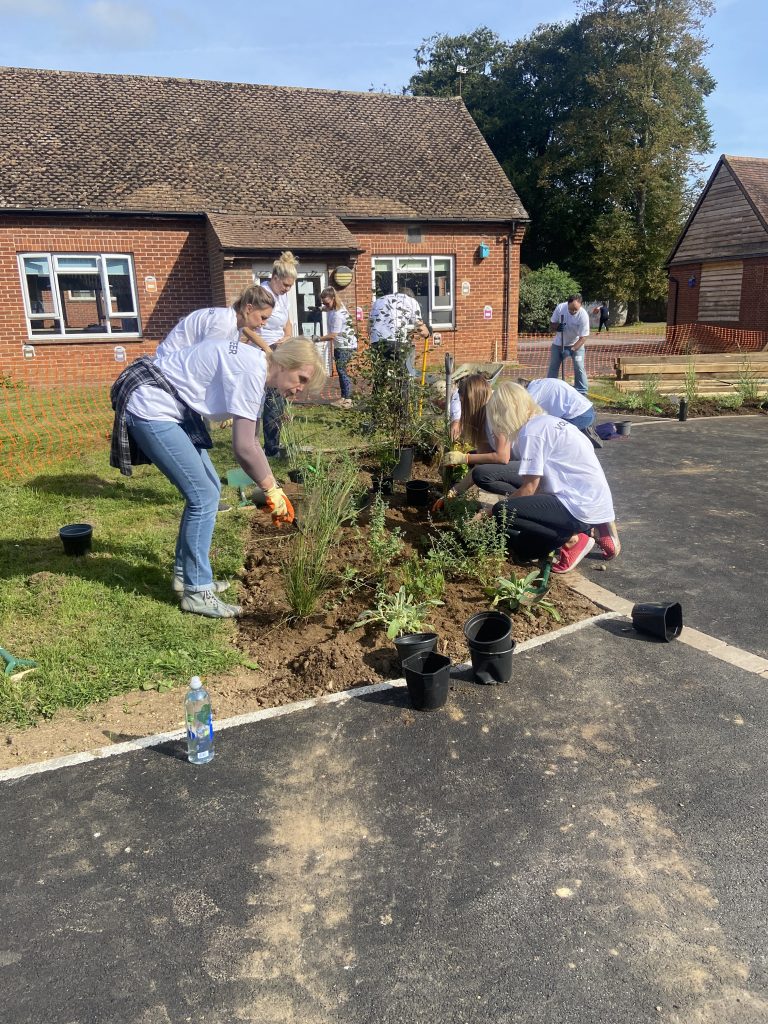 It was a great experience for all and importantly, the hard work of the team on the day will be there for years to come, helping enrich the lives of the young people who live and study at Prior's Court. In fact, they enjoyed it so much, we are already organising another day there for Spring next year. A big thank you to everyone who took a day away from their desk and emails to give back to others, spend time in person with their colleagues, and worked so hard to create a special place for the charity.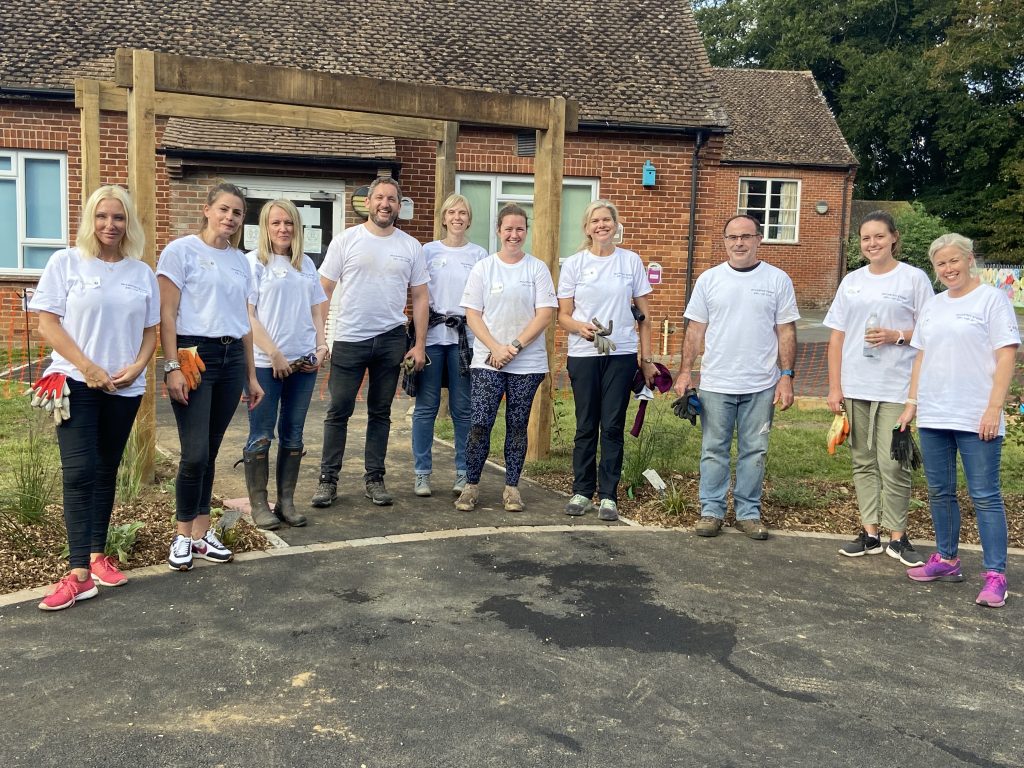 ---