News & Events
Enjoy our selection of true stories
Small Acts of Kindness awarded £250 community grant
2 March 2021
The McCarthy Stone Foundation has given Watford – based charity, Small Acts of Kindness, a boost with a £250 grant to help support the delivery of lockdown activity books for people in the local community.
Small Acts of Kindness sources and distributes practical gifts and information that help to reduce the negative impact feeling lonely and isolated can have on the physical and mental wellbeing of older people, with projects including 'Warm in Winter' and 'Celebrate Christmas' gift bags.  The charity has been providing services to the local community for more than six years and its work has a significant impact on the lives of some of Hertfordshire's most vulnerable residents.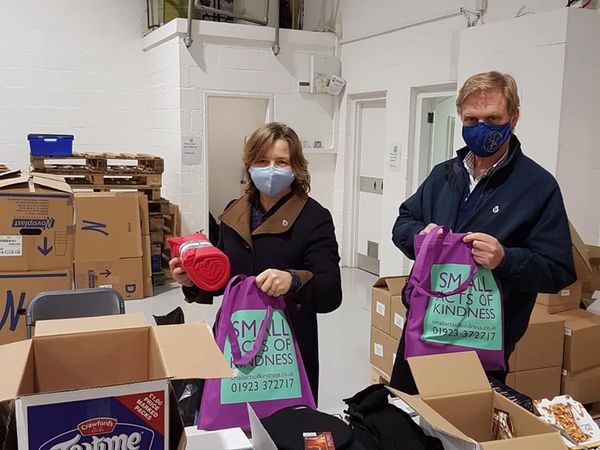 With many older people currently shielding at home or having very little contact with family and friends due to the pandemic, the latest project from Small Acts of Kindness is a book packed with activities puzzles, recipes, and wellbeing advice.  The activity books have been designed to make a difference to all those who are feeling isolated or alone, by keeping their minds active and helping them pass the time in a fun and relaxing manner.
More than 5,000 books have already been distributed across Hertfordshire and the £250 grant from the McCarthy Stone Foundation will ensure hundreds more books can be printed and given to those who will benefit from them.
Lynne Misner, CEO at Small Acts of Kindness, commented: "We are very grateful to the McCarthy Stone Foundation for its generous grant. While it has been a particularly challenging year for so many vulnerable people, we know that little things can make a big difference to those who are feeling lonely or isolated.  We hope our activity books can help older people in our community feel cared for, while also bringing them a smile and happiness.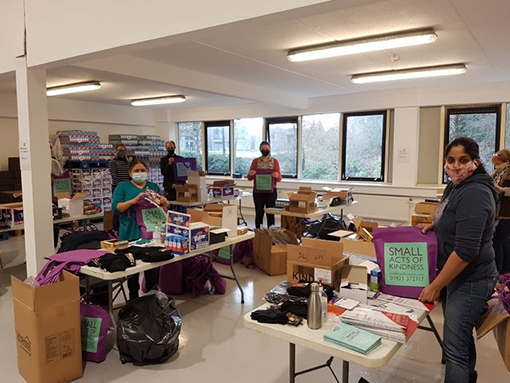 "If anyone would like to request a book for themselves or someone they know, they can do so by visiting our website smallactsofkindness.co.uk and selecting the 'Shop' tab or calling 01923 372717.
We want to support grassroots organisations such as Small Acts of Kindness, as they really make a positive impact with their work.  When one of their volunteer fundraisers reached out to the Foundation, we could see right away how their passion and 'small acts' were making a real impact. We hope this grant helps Lynne and the team to continue their excellent work supporting older people in Hertfordshire who might be experiencing loneliness during these challenging times.
---