News & Events
Enjoy our selection of true stories
Refurbishing a local Community Centre…
17 September 2021
Whenever we can, we look for opportunities to add value to grants. This means taking a proactive approach to engaging with the many charities we speak to every week, both at the Foundation but also out in the communities where McCarthy Stone are developing new retirement spaces. Often, through our supplier and contractor teams we can go one step further than awarding money, helping to make that money stretch as far as possible by bringing in the expertise of the many businesses we work with across the country.
Over the summer we spoke to the team at Bridport Youth and Community Centre, who had got in touch about funding the cost of replacing their very tired lobby carpets. With the centre funding its activities from hiring out space, the old entrance hall was potentially impacting on their ability to generate income.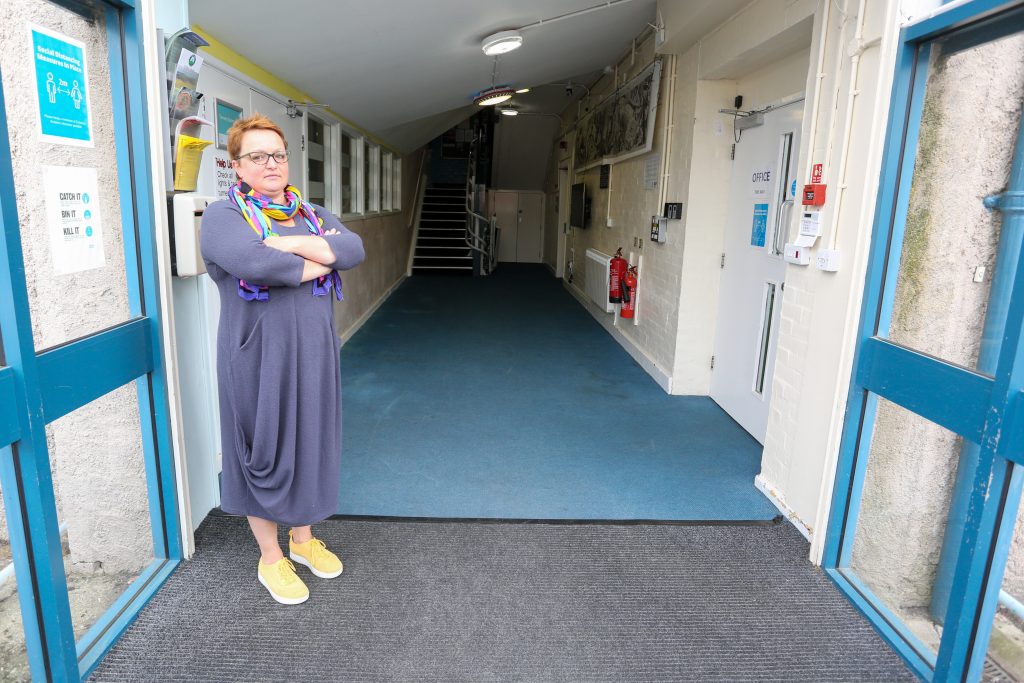 The quotes they had received were more than the centre could afford, and only covered the cost of the hallway, so there was an opportunity for the Foundation to help out. Southern Divisional Buyer Rob Fletcher got to work, securing all the carpet for the job for free (huge thanks to Andy Goulbourne, at Carpet & Flooring in Redditch) and negotiating a cost price installation (again, huge thanks to the team at English County Contracts who also removed and safely disposed of the old carpet), which was then covered by a grant from the Foundation.
As you can see in the photos below, the installation team did a top class job, and it has transformed the entrance to the space. Trustee of the YACC Margie Barbour told us:
"The Youth Centre Managers were delighted to see the quality of the new carpet that was laid in the foyer and up the stairs. The Youth Centre relies on lettings of their meeting rooms and sports Hall to be able maintain their income and run activities for the young people of Bridport. "It's important the venue is smart and appealing to our hirers" they agreed. 
But it was the children who really enthused about it when they arrived at the Youth Club session on Wednesday, A group of nine year old girls were the first to spot it had changed. Willow immediately said "It looks amazing, green is my favourite colour," "It's comfy to walk on" added Amber, "Yes it's fuzzy" agreed Poppy.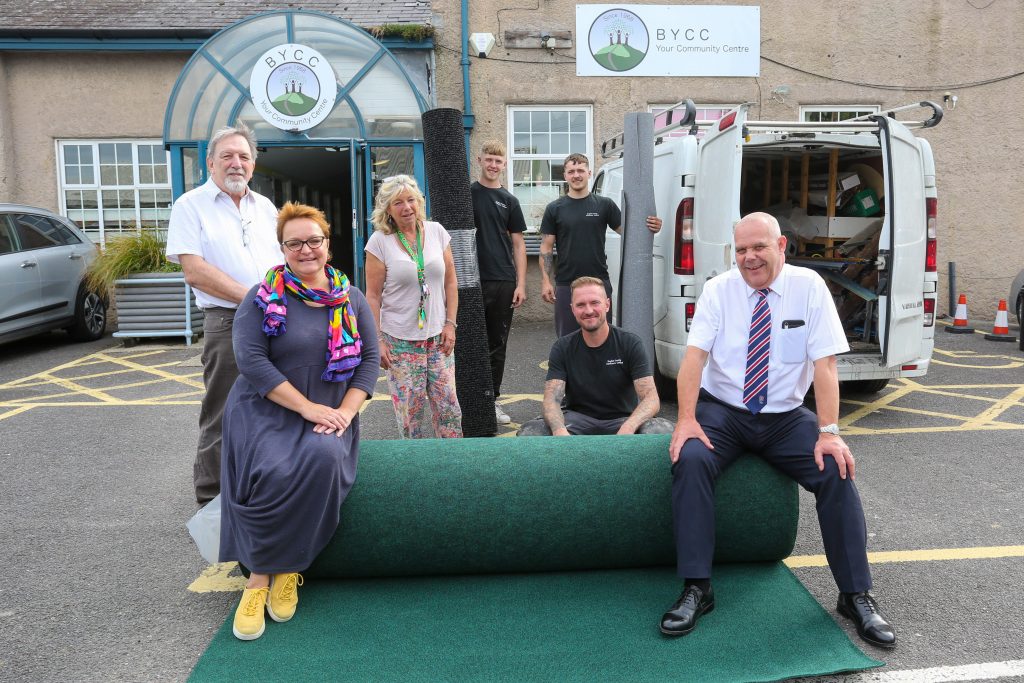 The Board of Trustees are very grateful to the McCarthy Stone Foundation for their generous support of the centre and it's work for all ages in the community – from Little Buds of Wessex with newborn babies, to the chair-based exercise group that includes people over 80."
We are very grateful to the support of our suppliers and contractors who were so generous with their time and resources, and did an exceptional job to install a carpet that should last the centre for many years into the future. In particular, to Rob Fletcher who made the whole project possible!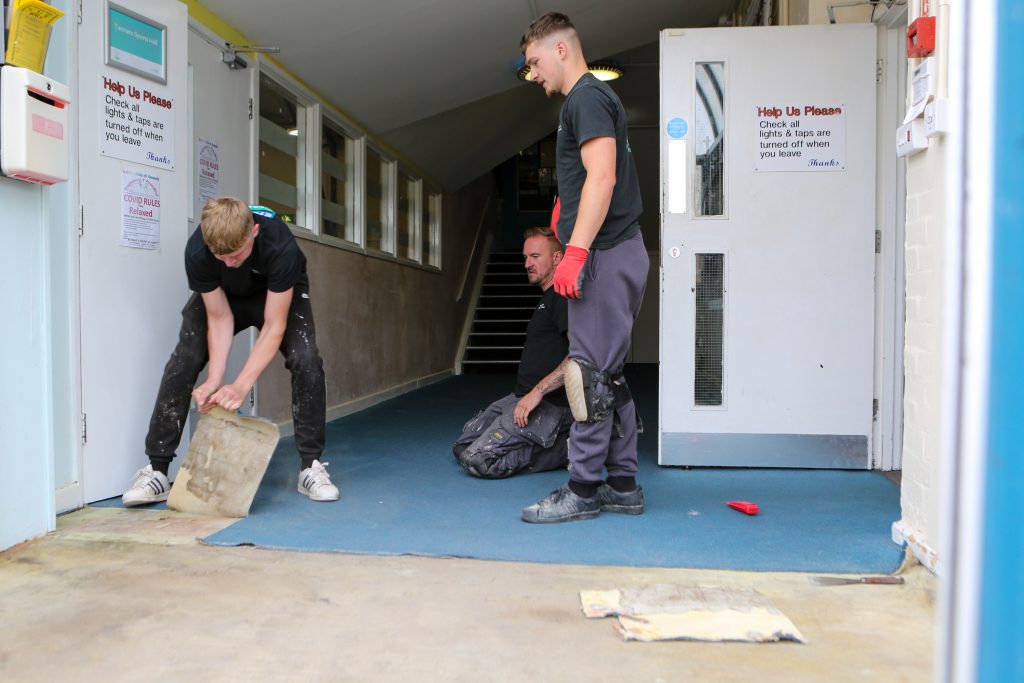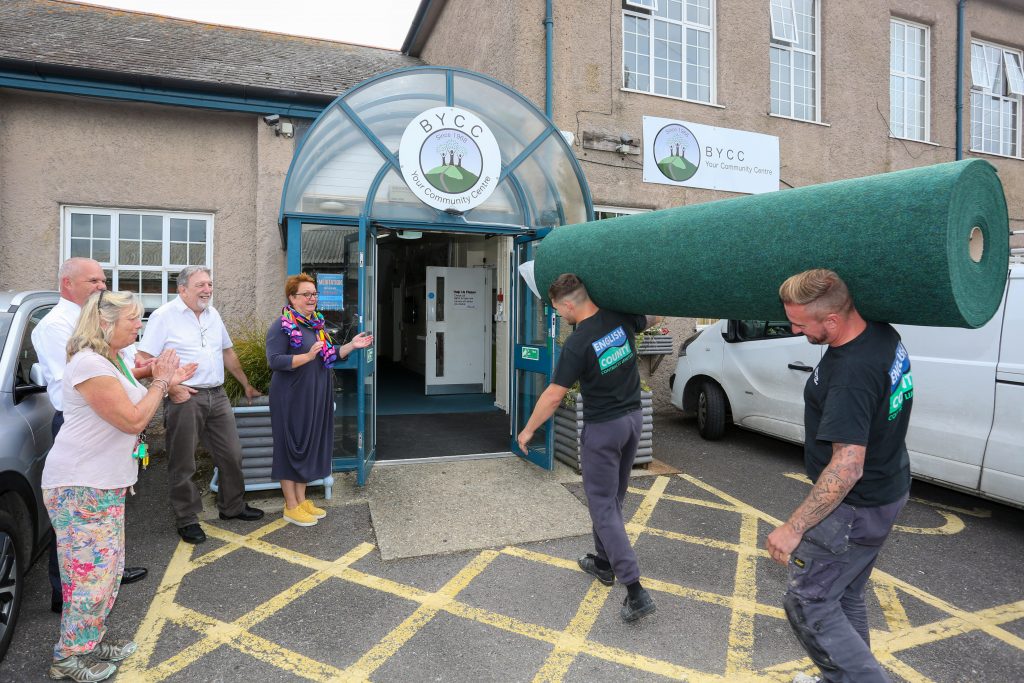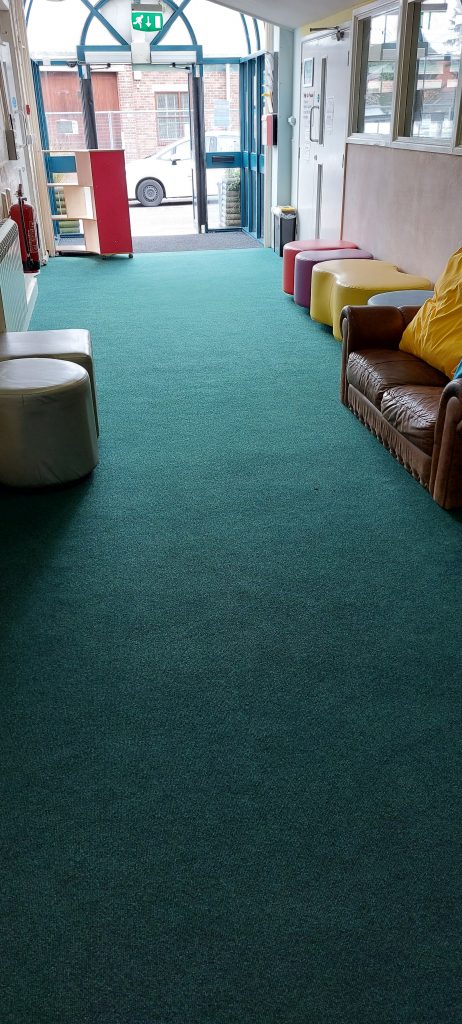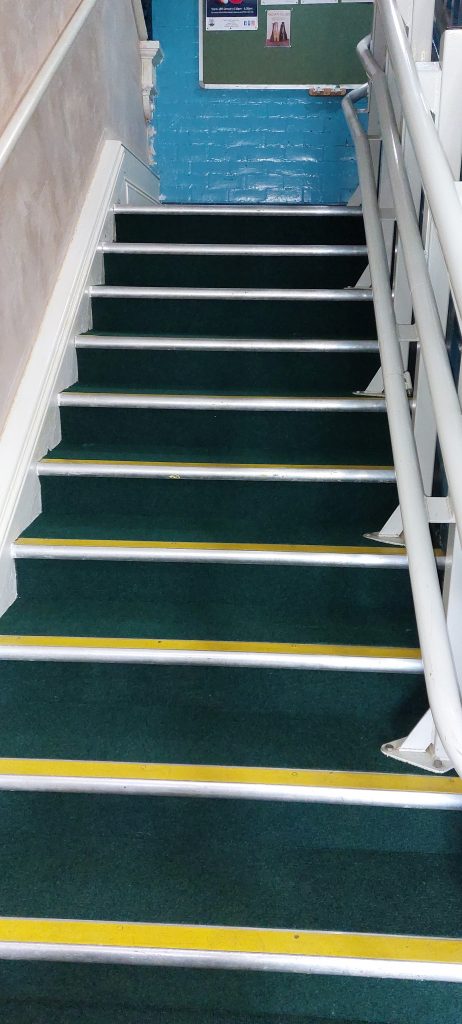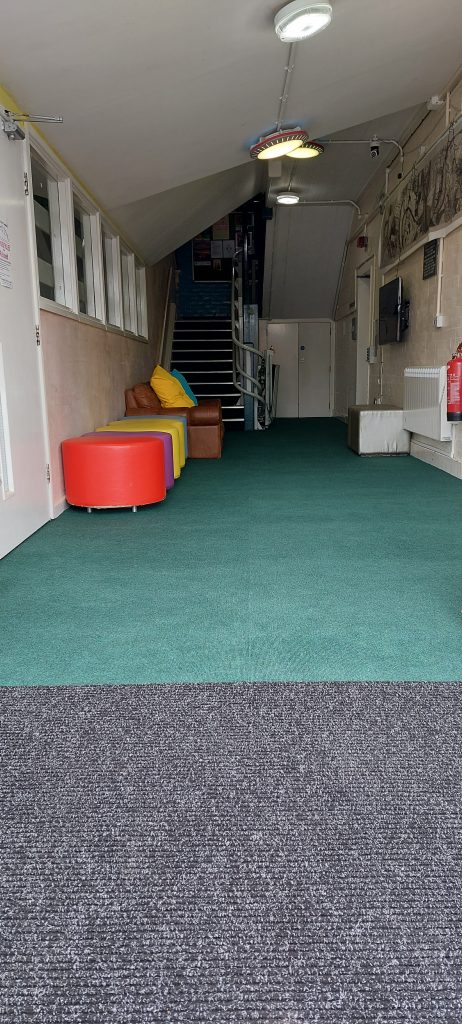 ---