News & Events
Enjoy our selection of true stories
Paying it forward, our recent lottery winner…
29 April 2021
Our latest lottery winner was Shane, one of the McCarthy Stone Managing Directors, who has very kindly donated all of his £120 to Children with Cancer UK.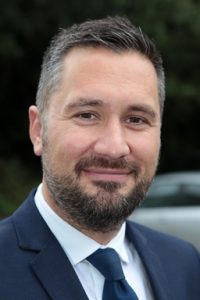 Shane's wife Danii is taking on the London Marathon later this year in support of this wonderful charity – you can find her fundraising page HERE.
We are hugely grateful to Shane, and the many other employees and homeowners of McCarthy Stone who are supporting our charity by joining in our weekly lottery. Every week there is a guaranteed cash prize, and the chance to win a £25,000 jackpot as well. 50 pence from every ticket goes directly to our Foundation, helping provide much needed support for community organisations, volunteer groups, and charities working to improve the health and wellbeing of older people in their local area.
To get your tickets for the weekend, sign up HERE.
---