News & Events
Enjoy our selection of true stories
Our Summer Grants announced…
20 July 2021
We received a wide range of expressions of interest for our summer grants programme, our first round of awarding grants between £500 and £5000. We were keen to find and support projects working on our primary grant focus. Our team look at applications across three key areas, assessing focus of proposal, organisational values, programme impact, and risk management. Each application is reviewed in context in relation to the size, scope, and location of the project, and we aim to ensure that we are as inclusive as possible to support communities across the whole country.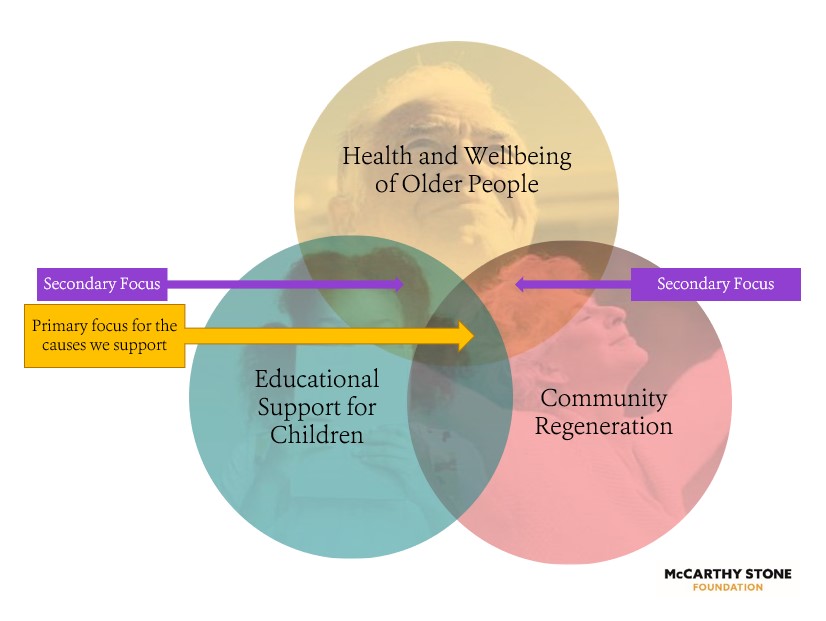 Our recent board panel awarded funds to support five charities:
The Scottish Book Trust – Reading is Caring Project 
We are proud to be working on a long-term basis with the Scottish Book Trust, supporting their innovative project to engage the families and carers of people living with dementia in Scotland. The Reading is Caring project uses life storybook boxes and reading to facilitate connection, emotion, and engagement, helping to strengthen the bond between people living with dementia and their circle of support. We have made an initial grant of £2000 to the project and will be supporting it further with fundraising across our teams and homeowners in Scotland.
Journey Enterprises – Journey Friends Project 
Based in the former mining towns of the North-East, Journey Enterprises is a charity that supports people with a learning disability at one of their three (soon to be four) hubs. The Journey Friends project will open their centres to local isolated older people living in social housing, running activities and talks, and building friendships and connection between the older adults and the charities service users. We have made a grant of £6000 to support the next 12 months of this programme across their three centres in Hexham, Coundon and Newcastle.
Toynbee Hall – Intergenerational Befriending Project
Working across the east end of London, Toynbee Hall are launching an intergenerational befriending project engaging local isolated older adults with students from the University of London. With both groups offering diverse life experiences, we were excited by the potential for both young and old to really benefit from this programme. Our £2000 grant will support 20 young people and 80 older adults with training and project needs for 12 months.
Alive Activities – Intergenerational Dementia-friendly Allotment/Gardening Project
Alive is a charity with a vision of a world where older people live lives full of joy, meaning and opportunity, so they are a great fit for our foundation. As part of their work they have set up an dementia friendly allotment in Bristol and are now developing a intergenerational gardening project. Our £5000 funding will help to pay for the cost of materials, resources, and a specialist facilitator to deliver the sessions over the coming 12 months.
St Tudy Village Hall – Community Regeneration Project 
In rural communities, the village hall is often a key hub for community interaction and engagement, and we had several strong applications for similar projects. Many village halls have struggled with funding as activities have been curtailed due to the Covid restrictions, and with reopening on the horizon there is work needed to get their facilities back up to scratch. We have awarded St Tudy £2000 in funds to support the brilliant effort of the volunteers who run the charity with their efforts to renovate their community hall and resume the invaluable activities there that support their local area.
Over the coming months we will be updating our supporters with more news from each of these projects. Each project will be paired with a McCarthy Stone Foundation Ambassador who will help to feedback and support as well as visiting the project.
We hope to be able to launch another round of funding in October, and are always interested to hear from organisations delivering similar projects. You can get in touch with us here to tell us a bit about your project.
---