News & Events
Enjoy our selection of true stories
Meeting our Latest Grantees
27 April 2022
Our latest round of grant awards are complete and we have been really pleased to see them being put to use straight away in the community. Here's a little update on the 15 causes we funded, what they do, and how the funds are being put to use…
Medway Volunteer Centre: £5,000 to support the core costs of a befriending project in Medway, Kent.
MVC cover the Medway towns of Gillingham, Chatham, Rochester and Strood, and our funding will be supporting the core costs of the charity's befriending programme, which has been a lifeline to older people throughout Covid-19. Medway has 8 Super Output Areas ranked in the most deprived nationally (IMD) with many elderly pensioners being in poverty and suffering from social isolation. Volunteers visit these people in their own homes supporting those in dire need of friendship and company, and demand for these services continues to rise.
Our funding will help to meet the core costs of the service, including the training of volunteers, the costs of publicity and the essential management and support those volunteers need to be successful.
Forest of Hearts: £5,000 to support an intergenerational project to develop and maintain green public spaces and gardens in Warwickshire.
Forest of Hearts will be delivering weekly outdoor volunteering and gardening opportunities to older people across Warwickshire, maintaining public access green spaces. The Foundation will join other funders to support a project to deliver a new accessible forest garden in Stratford on Avon. The project will support 50 older local residents to get involved in the weekly sessions, training 15 of those with additional skills to engage with visitors to the project, alongside a team from the Royal Shakespeare Company.
The Parish Trust: £5,000 to fund the development of a community lunch club and community choir near Caerphilly in Wales.
A community focused charity established during the Covid pandemic, The Parish Trust has received a £5000 grant to deliver two community projects aimed at engaging older people in intergenerational activities. A Community Choir will bring together local people in song, while a Lunch Club will provide valuable connection for local older people, as well as helping young volunteers to gain their Duke of Edinburgh Award. The foundation's core cost funding will help the charity to meet the essential costs involved in running these community programmes.
The Archway Foundation: £4,500 to support the core costs of a befriending programme in Oxfordshire.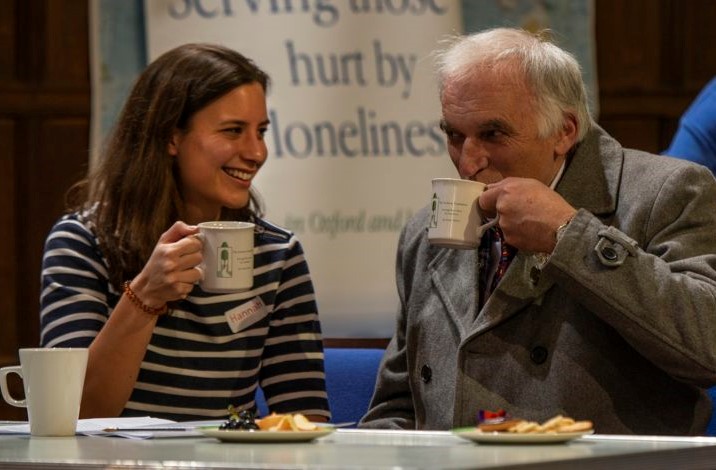 TAF is the only organisation in Oxford dedicated to alleviating the challenges of social isolation and loneliness and has an active befriending programme both in person and by phone that reaches across fifteen neighbourhoods, including many deprived areas. With a large volunteer network, the charity engages both young and old in their work, encouraging shared knowledge and experience and creating a range positive health outcomes. The foundation's core cost funding will support the delivery of a range of individual support services and volunteer training.
Age Concern Bentham: £2,652 to fund a part-time volunteer coordinator in West Yorkshire.
A small volunteer led community charity in Yorkshire, Age Concern Bentham provides a regular lunch club and outings for local older people experiencing loneliness and isolation in a rural area. Our funding will help the club to get back on its feet by paying for a volunteer coordinator to work part-time over the next year, organising and delivering activities for the service users and helping support the group's many older volunteers.
Gorfenna CIC: £3250 to fund 'Tea at the Farm' a 12-week project for people living with dementia, their family and carers in Cornwall.
The foundation's support will pay for a 12-week programme over the summer months supporting people in North Cornwall who are living with dementia, as well as their families and carers. Based at the organisation's community farm, there will be a weekly day of entertainment and activities aimed at improving the mental health and wellbeing of all who attend. The Gorfenna project brings local older people living with dementia alongside adults with learning disabilities, promoting intergenerational learning and development in a safe and positive care farm environment.
Peebles CAN: £4,000 to support a community garden project in the Scottish Borders.
The Scottish Borders has a rapidly growing older population of over 65s, and Peebles CAN provides a valuable local resource for older people to connect and learn. Through their community garden, the charity provides a range of activities that help older people to connect and find purpose and has a large volunteer base. McCarthy Stone Foundation funding will help the charity meet its core costs, providing valuable funds for new raised beds, compost and plants, and the provision of a Community Growing Coordinator to organise and lead sessions.
Biddulph Youth and Community Zone: £5,000 to support a 40-week programme of intergenerational activities near Stoke on Trent.
BYCZ is the town's only facility dedicated to young people and the local community, providing a wide range of activities for both young and old. It is an area with high levels of deprivation and our funding will pay for a 40-week intergenerational project in the community with activities ranging from arts/crafts to cooking and fitness. After many in the community experiencing isolation during the pandemic, this programme will help bring together young and old, helping improve the health and wellbeing of all involved. Another core costs project, the £5000 grant will cover the costs of a sessional worker to lead on the activities, as well as meeting the costs of materials and community engagement.
Equal Arts: £5,000 to support an intergenerational project in Gateshead.
Equal Arts is planning to deliver an intergenerational programme that will bring together primary school children and older adults in the care setting across Gateshead. This project will support a total of around 220 people over the coming year, including 120 young people and 50 older people. Through offering social and creative opportunities to isolated older people, the programme aims to improve health and wellbeing and rebuild confidence, while also developing understanding and empathy around ageing with the children. Funding will cover the costs of project facilitators, materials and monitoring.
Pheasey Allotment Holders: £850 to replace partition walls and supports at an allotment site in Walsall.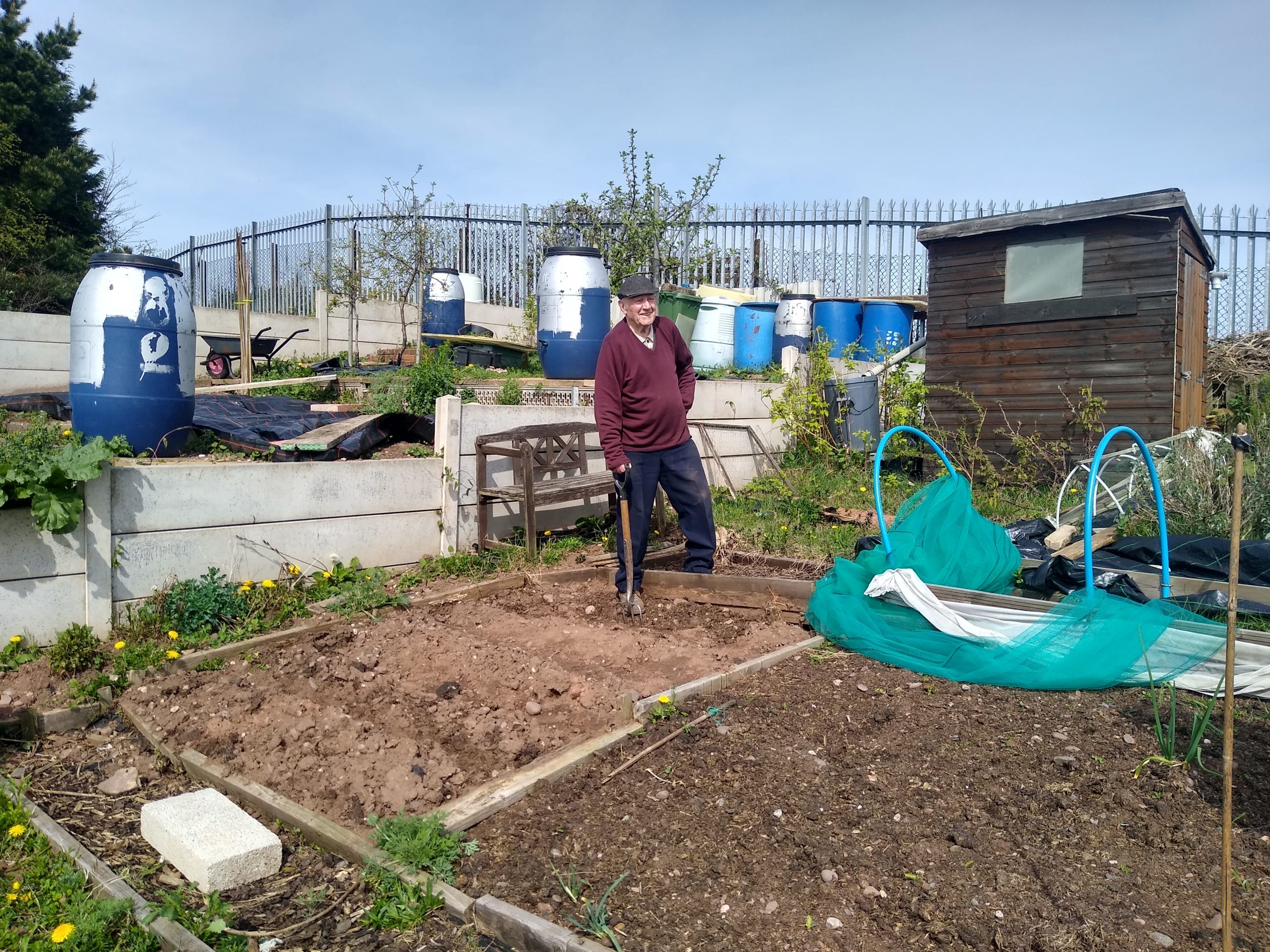 Getting outdoors and gardening are proven ways to improve the health and wellbeing of older people, with a wide range of health benefits. Pheasey Allotments in Walsall is a 50 plot site in an urban built-up area that became independently managed in 2021. The group are keen to expand the allotment's role in the community by engaging with local schools and providing more opportunities for older allotment holders to connect with their community. Situated on a steep hill, the foundation has provided a small grant to the allotment to begin work on building retaining walls to prevent plot erosion and improve safety. This grant was supported under the foundation's community regeneration focus, which recognises the importance of keeping green spaces safe and accessible for older people and the many other benefits this brings.
Manchester Cares: £5,000 to the costs of intergenerational social clubs in the Manchester area.
Manchester Cares deliver social projects across the city of Manchester, North Trafford and East Salford, bringing together generations through their social clubs programme, which has reached almost 3000 community members since launching in late 2017. The Intergenerational Social Clubs 2-3 different activities every week and costs over £56,000 a year to run. Activities vary, from book clubs and film nights to dancing and creative writing with around 40% of the clubs currently run online. These activities help to combat the loneliness and isolation experienced by many, particularly in areas with above average levels of deprivation, anxiety and depression. £5,000 of funding from the foundation will support the costs of the Social Clubs Coordinator, responsible for organising 156 club events over the coming year.
Our Community Kitchen: £2,803 to buy a new greenhouse and additional items for a community garden in East Lothian, Scotland.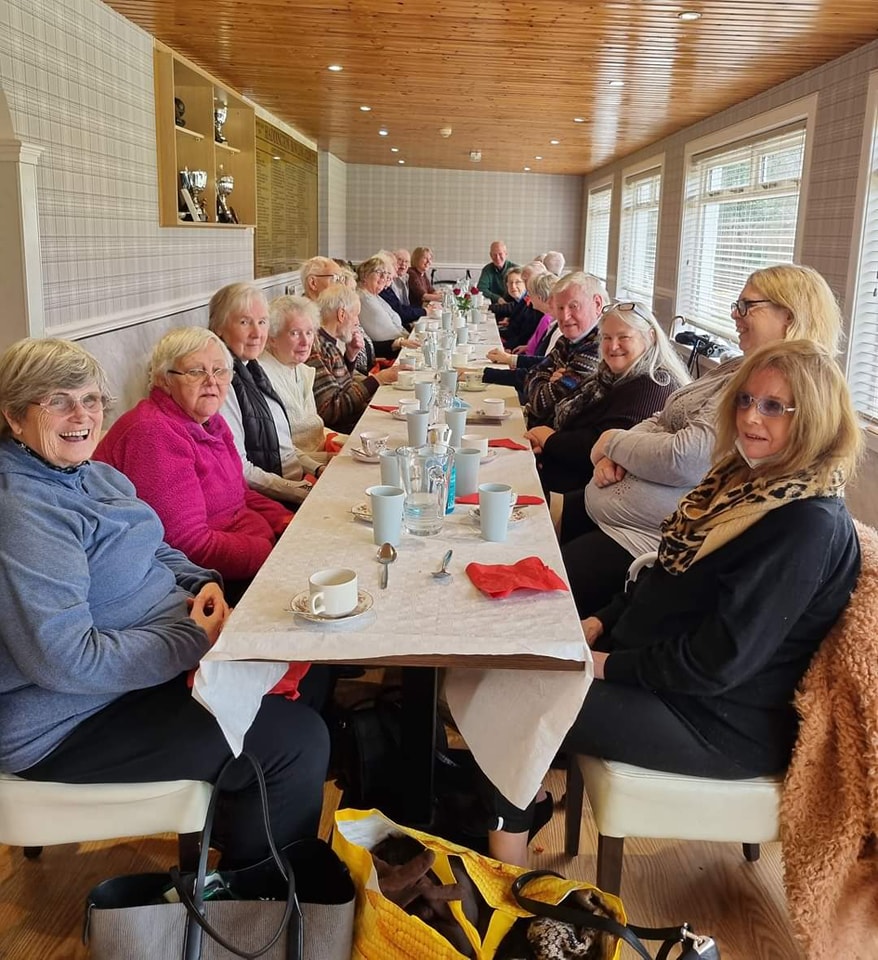 OCK run a community garden in an unused playground of a local school for pupils with autism and have a large group of older volunteers who take part in a wide range of gardening and food preparation activities with local young people. After a recently successful event with a local high school group, OCK has continued to bloom and are now looking to expand their activities. Around 85 people access the charity's services every week and it has become an important community hub. Funding from the foundation will pay for the purchase of a new greenhouse to grow a wider range of organic plants and produce, along with a pizza oven, outdoor sink and a range of gardening equipment.
Wetherby in Support of the Elderly: £5,000 to restart a weekly dementia group and memory cafe in Wetherby, Yorkshire.
Prior to the Covid 19 pandemic, WiSE ran a successful 'Monday Meet Up Dementia Café' to support local people living with dementia, their families and carers. The charity is now looking to relaunch this valuable service, providing weekly connection, activity, and respite for carers. The annual cost of this service is just over £18,000, and with £14k already raised locally, the foundation's funding will provide the additional support needed to make the project viable over the next 12 months. There is strong local need and demand for this service, which will create social value to the local health care services alongside a safe and accessible resource for local people to use.
The Videobox: £5,000 to run a social eating project in Bolton with older people in an area of social deprivation.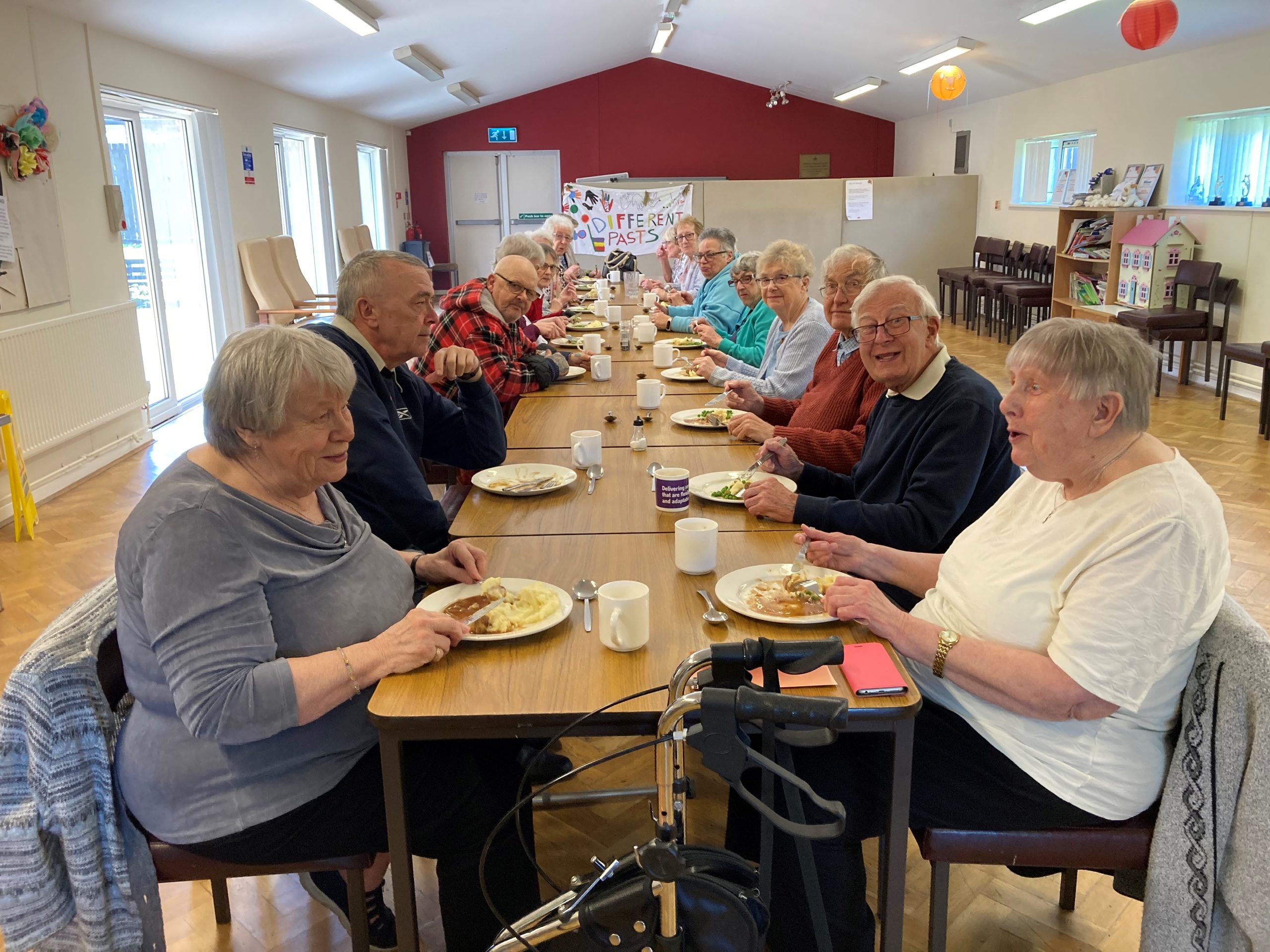 Videobox is a social enterprise that has progressively introduced a range of activities in their local community for older people that are free to access. Prior to the pandemic, the organisation successfully piloted a social eating project in a local community centre, where older people experiencing isolation could come together and enjoy a two-course lunch with a range of activities. The organisation also plan to engage with local young people to work on a small regeneration project to improve a neglected garden space at the centre with raised beds and a mosaic. £5000 of funding will pay for the costs of the programme to run for 15 weeks, covering all the food and staffing.
Hands of Hope: £5,000 to support the costs of an intergenerational regeneration project on a community farm in Hawkhurst.
Hope Farm Community Garden is a charity in Hawkhurst delivering a wide range of activities to support a diverse group of community members. The charity aims to tackle rural isolation, loneliness, mental health and food poverty with a focus on marginalised groups across Rother, Hastings and West Kent. It is also home to 'Hawkhurst Shed' and works proactively with local schools. Funding from the foundation will support a summer project to completely restore a walled garden at the farm, bringing together young and old through the teaching of traditional bricklaying. Over 24 weeks and 48 sessions, the project will enable the site to offer increased space for service users and for growing produce, increasing opportunities for connection across generations.
---