News & Events
Enjoy our selection of true stories
Making a difference to people living with Dementia
1 September 2022
Every year in May, our foundation works alongside the employees at McCarthy Stone to support the national campaign to raise awareness of dementia, Dementia Action Week. As well as being closely aligned to our foundation's charitable purposes, dementia is something that has personally touched many of the McCarthy Stone employees and is something we feel passionate about supporting. This year, we awarded 20 grants of £500 to community groups that support people living with dementia, and we have recently caught up with them to find out how they put the funds to use.
Durham Alliance for Community Care regularly support a large group of people in the community living with dementia, so we were pleased to hear that they'd put their grant to work by putting on entertainment, organising a fish and chip supper, and purchasing some new resources for the group to use. They told us that 'this was a huge lift for our members, who were able to get up and dance and engage with the singing, that has impacted on their confidence and self esteem'.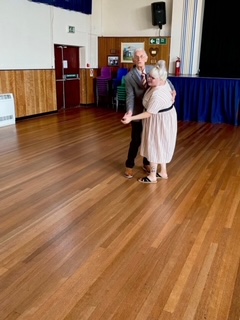 Woodland View Dementia Support Group have been organising events for the residents at a specialist dementia care centre in Sheffield. The group is entirely run by volunteers, so we were pleased to be able to provide some funds for them to put on events that can bring together the families and friends of the people who receive specialist support at the Woodland View Home. Rita, who leads the group, told us that 'a day out in the garden with the family we may take for granted, but for our residents it means an awful lot.'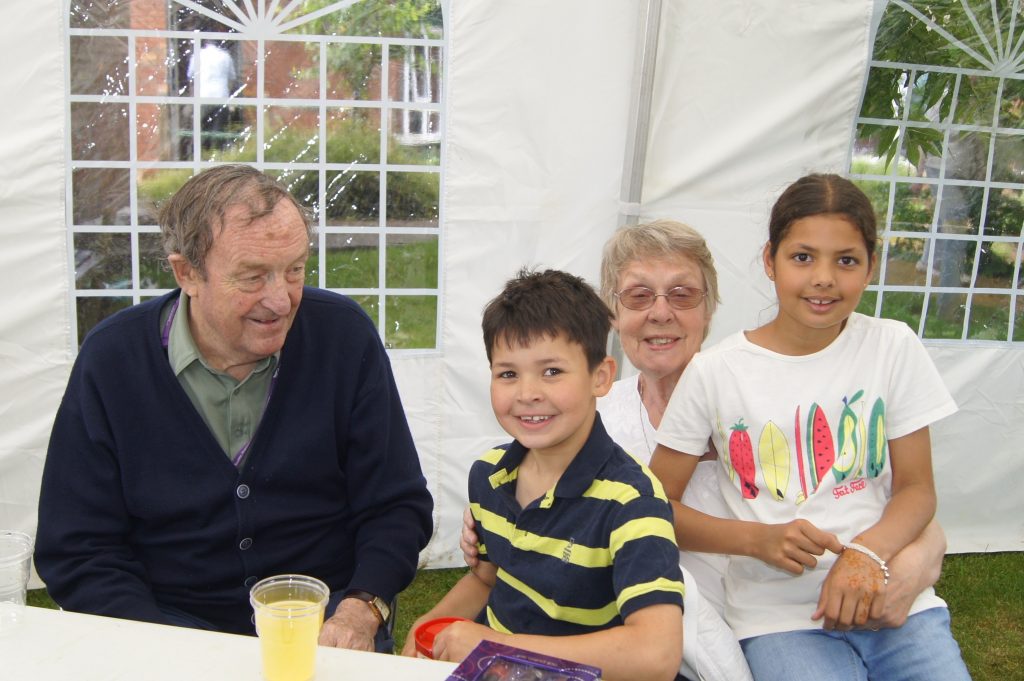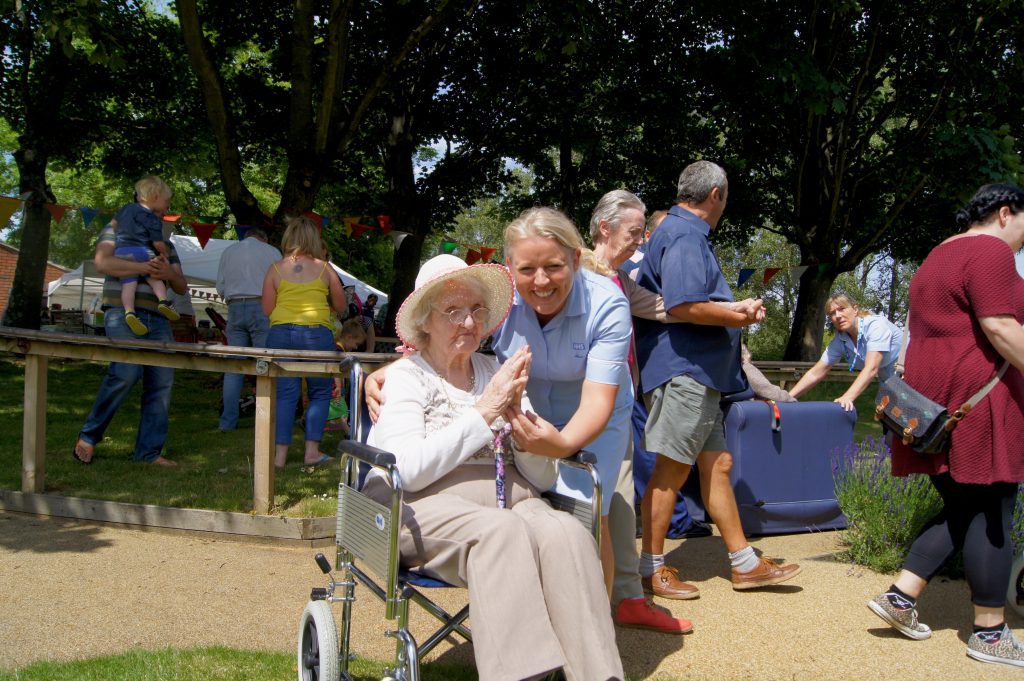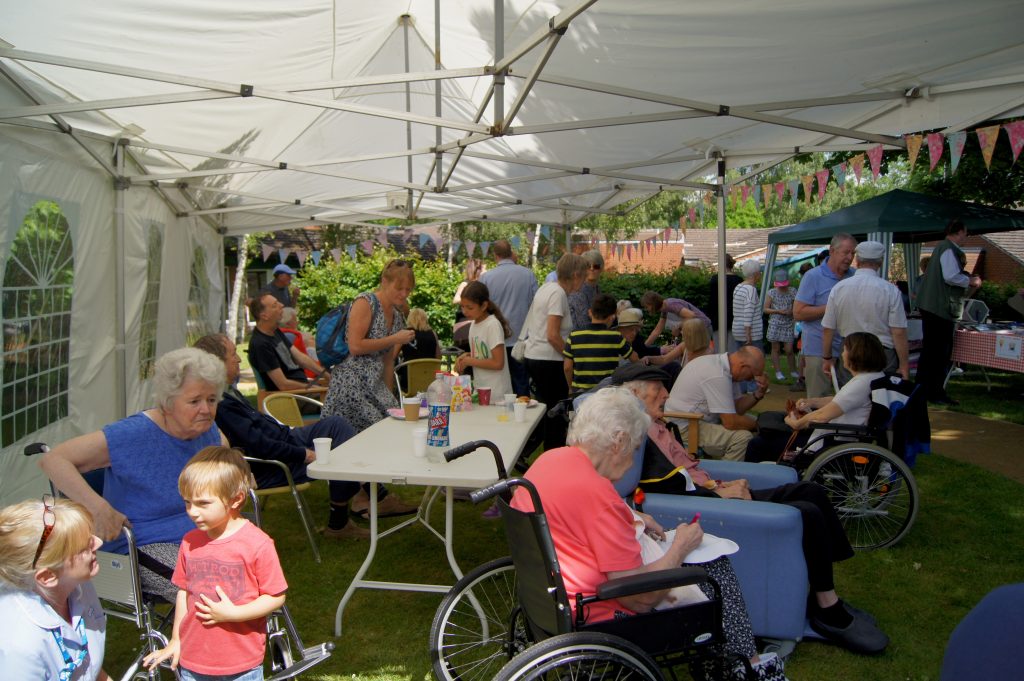 South Lakes Dementia Community put their funds to use to expand their local hubs in Kendal and the surrounding areas and to increase local awareness of their services, as well as running a coffee morning for their members, which they've not been able to do for a long time. This was well attended and further helped to raise the profile of their work in the South Lakes community. Penryn Memory Cafe in Cornwall put their grant to use by organising a series of arts/crafts and music/movement sessions, along with a trip to the Donkey Sanctuary.
Dementia Friendly Todmorden bought 9 special radios, adapted for people living with dementia, which they are donating to their members. One of them was donated to Pat Dale, who told us that 'Dementia Friendly Todmorden donated the Radio for my Husband who is 83 years of age and who has early onset Dementia and struggles with technology of today's gadgets. The radio itself is a good thing as it can only be set to one radio channel at once and the knobs for tuning the radio and turning the volume up can be set and the knobs removed and the plate put back on the front so nothing can be altered. It's great that this happens as the person using it doesn't get confused or frustrated with changing channels and meddling with the buttons and the volume can be set and left. The music from the radio is an excellent way of allowing my husband to enjoy memories associated to the songs and enhance his memory recall.'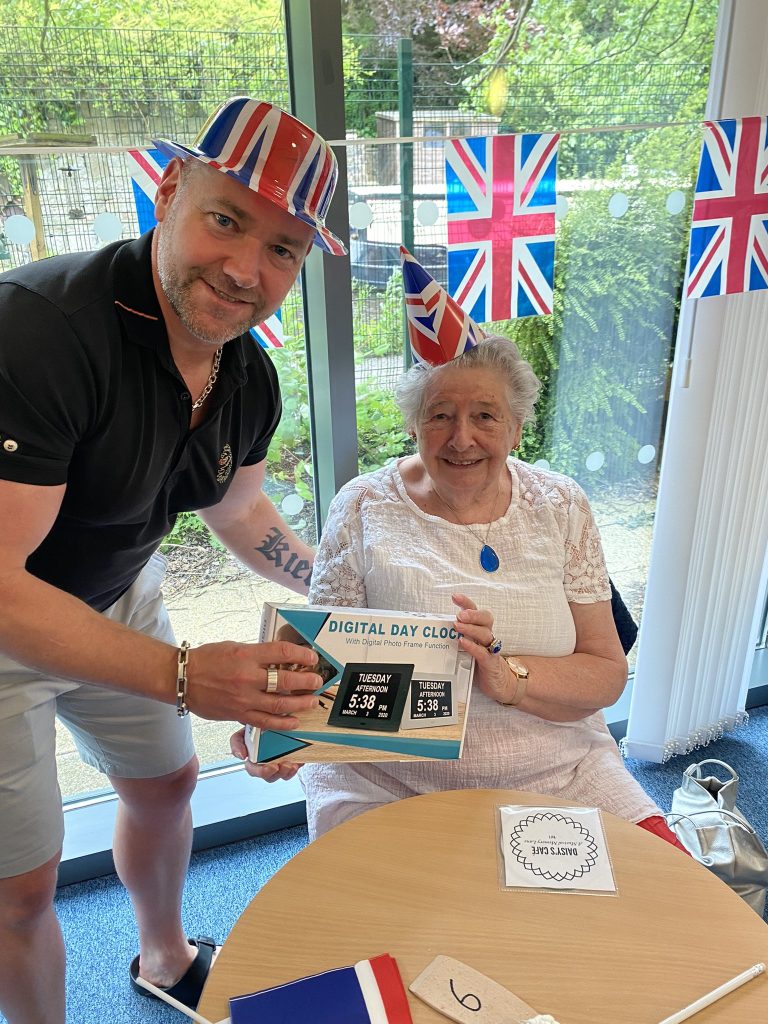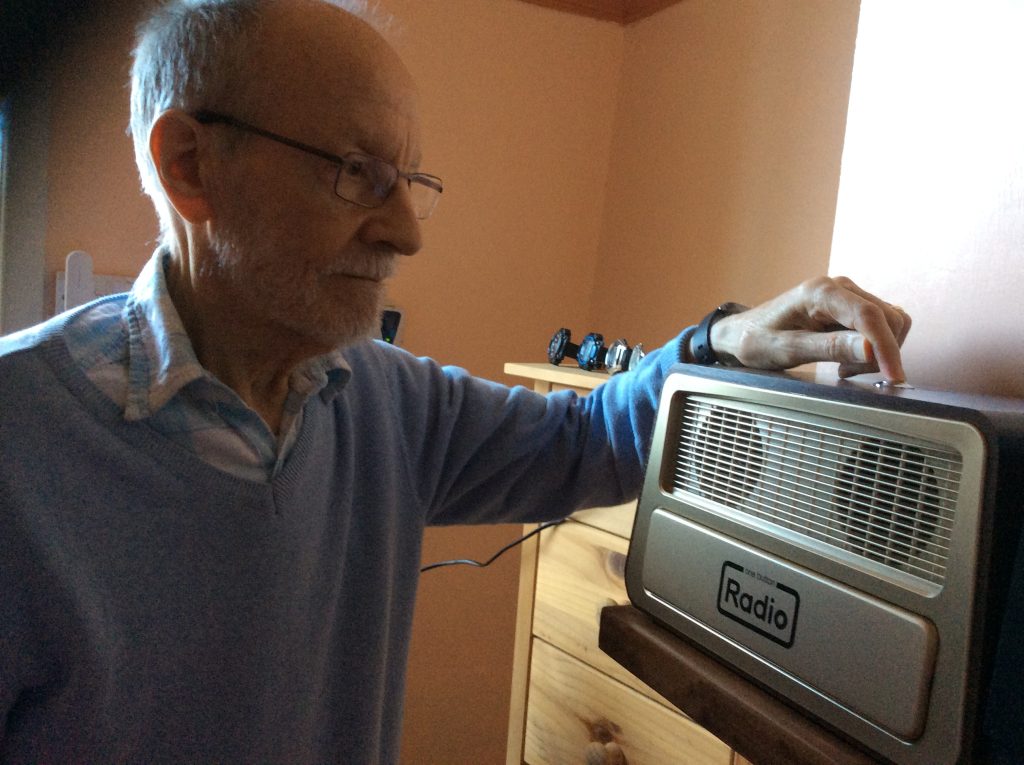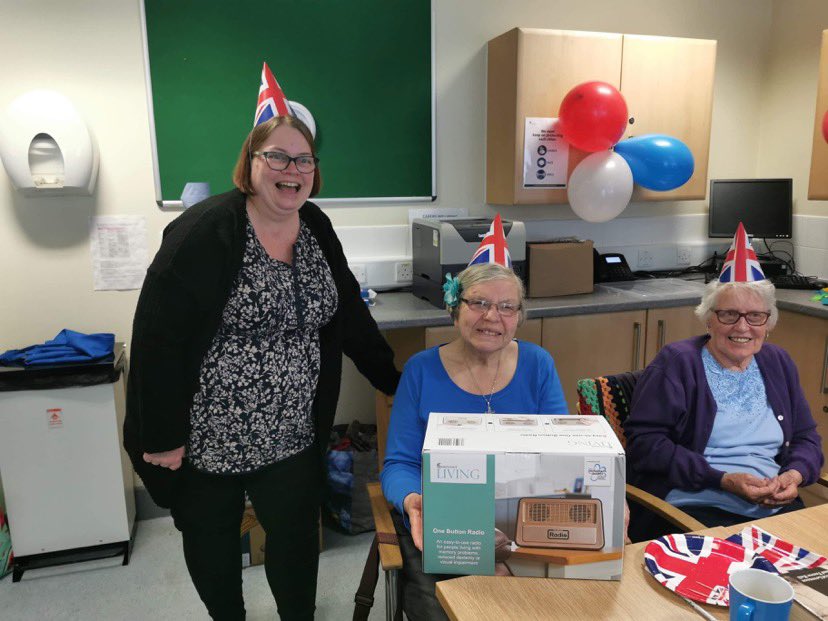 Keynsham and Saltford Dementia Action Alliance, situated between Bristol and Bath, have recently restarted their Music for the Mind sessions, that had been put on hold due to the Covid-19 pandemic. Their sessions currently have between 30-40 people attending and they have used grant funds to pay for hall hire, a specialist facilitator, food and drink, and for the transport costs to collect people living in local care homes. Mike from the charity told us 'Since we started up Music for the Mind sessions we have developed close links with local care homes that take in people who are living with dementia. This has helped us to understand dementia better and how we can best help them. Music for the Mind always puts a smile on everyone's faces but particularly those with dementia.'
Ty Golau in Carmarthenshire, Wales, wanted to do something special for their service users, so used their grant funds to take all of their group out for the day to a hotel, for cream teas, a quiz, and a chance for volunteers and carers to also socialise alongside the people they look after. Janet who runs the group told us that the day was a huge success and many of those involved were still talking about it a week later.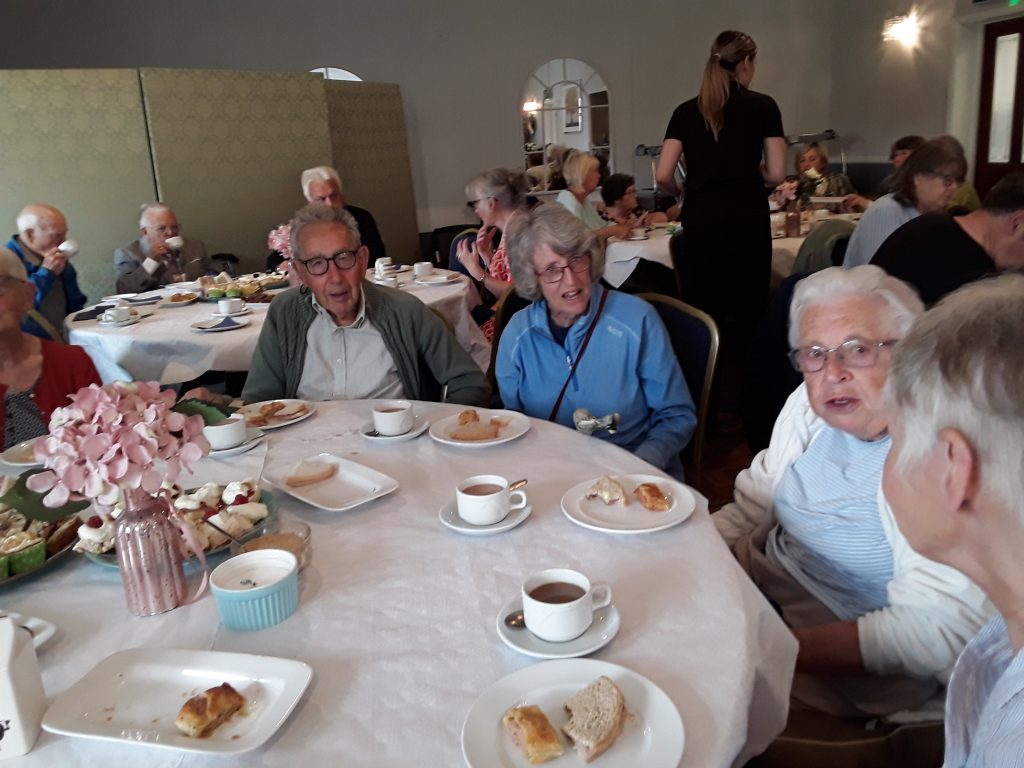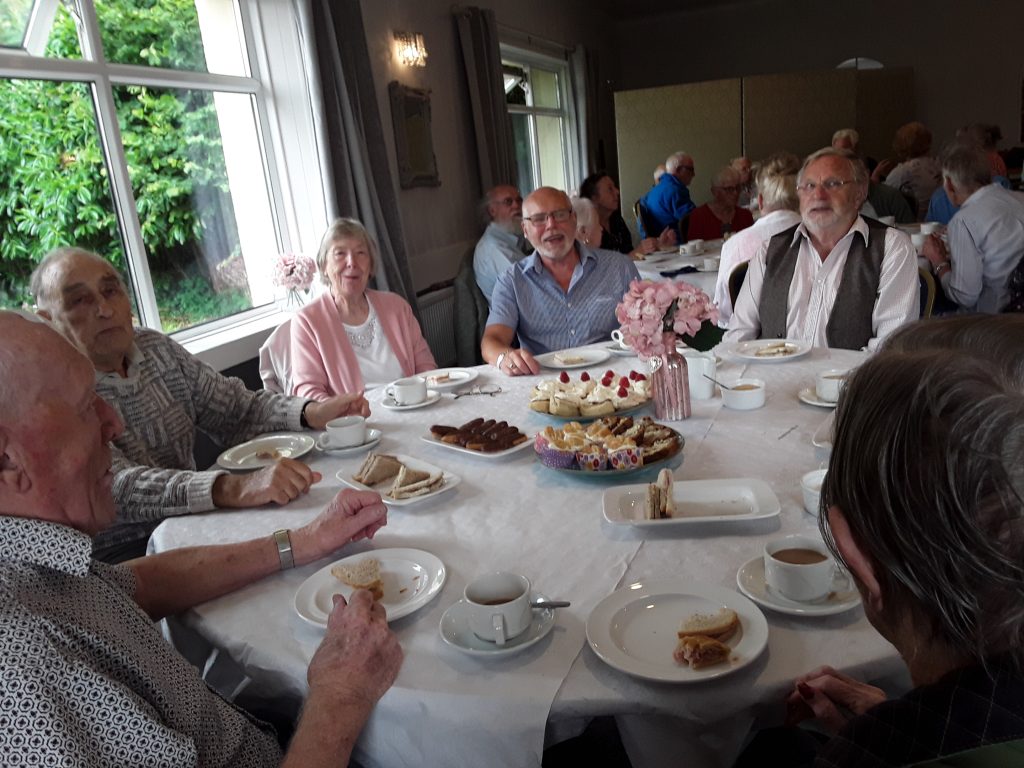 Uffculme Memory Cafe have put their grant to use purchasing musical instruments for their group activities, as well as engaging an aerial theatre group, who specialise in in care home/dementia group events. The group performed a version of Alice in Wonderland, entertaining more than 50 people.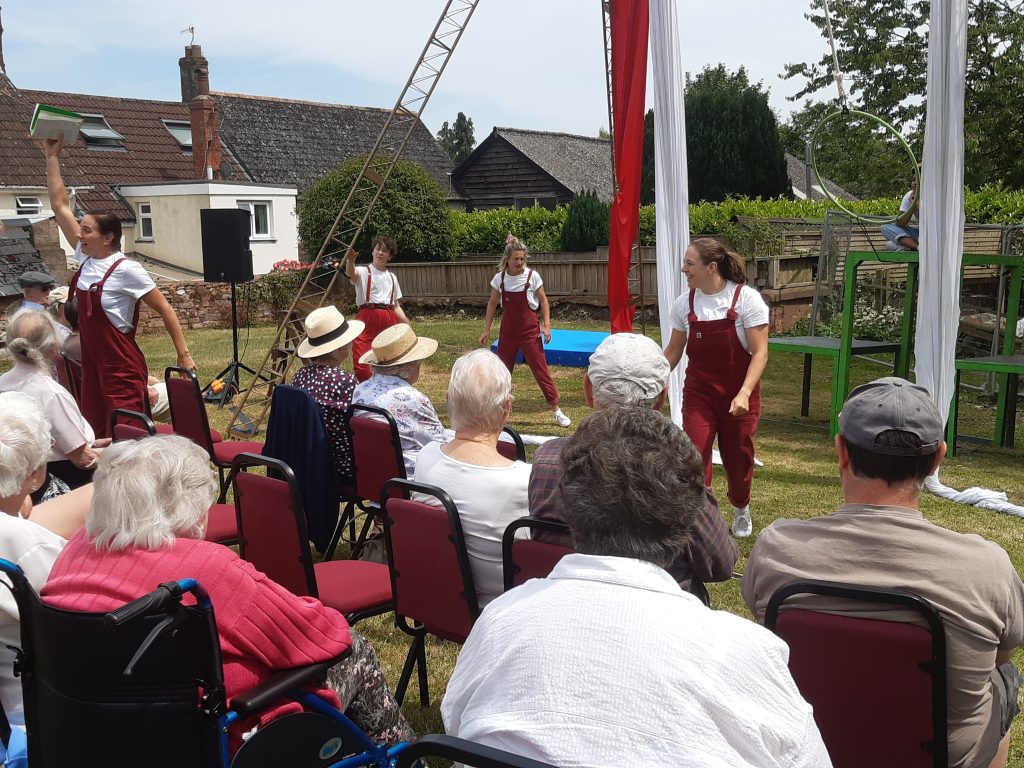 Finally, we'd like to share an update from Eastbourne Dementia Action Alliance, who used the grant funds to purchase roller banners and marketing materials to help them reach more people in the community who are living with dementia, but may not be aware of their services. These can be seen below with one of the charity's trustees at a recent promotional event. With over 2000 people in the local area estimated to be living with dementia, it is critical that the work of these small volunteer groups has a local profile to connect them with local people who may benefit from their work.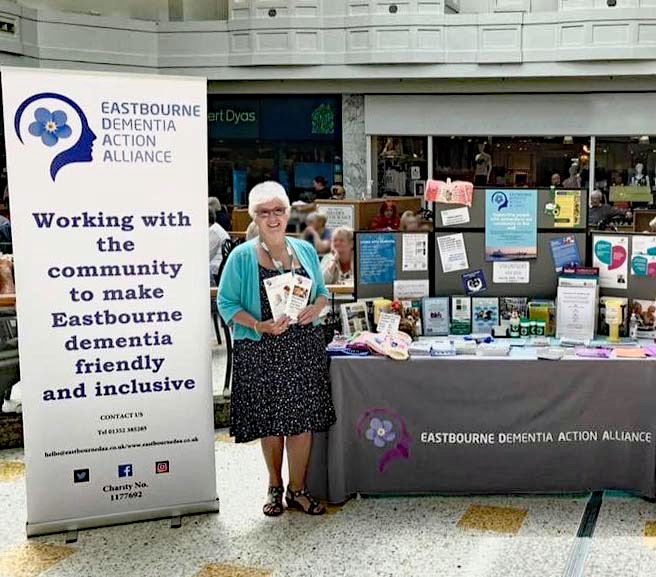 We are both grateful and inspired by the organisations we worked with for our Dementia Action week grants and plan to repeat this funding programme in 2023, helping to reach more people living with dementia, as well as their families and carers. We are very grateful for the photographs and updates on the work of the above groups and would like to thank everyone involved for taking the time to send us pictures and an update on their work. It really is appreciated.
We are also grateful to the kindness and generosity of the foundation's supporters. Thanks to the help of McCarthy Stone, it's employees, customers, and supply chain partners, we are able to continue our work helping support grassroots organisations that make a real difference to the lives of older people. Thank you.
* All photographs are used with the kind permission of the charities and community groups featured above and with the full consent of the individuals and/or their families shown. We are very grateful to every organisation featured above for helping us to highlight the importance and value of their work. Thank you.
---