News & Events
Enjoy our selection of true stories
Latest Grant Awards announced…
5 October 2021
We are excited to reveal our latest round of grants awarded by the Board of Trustees recently.
As always it was a challenging process, with many compelling and worthwhile charities, schools, and community groups submitting expressions of interest, and 24 of those being asked to complete a full application.
Grant making decisions at the Foundation are made via a scoring rubric and panel discussion. Applications are scored across four key areas: focus, impact, risk, and organisation, giving a holistic overview of the grant applicant and how our funding will make a difference (and who for).
We look to fund on the strength of the project, rather than the organisation, so we are really pleased in this round to have funded charities, community groups, and three schools. The map below shows the organisations supported and with what amounts.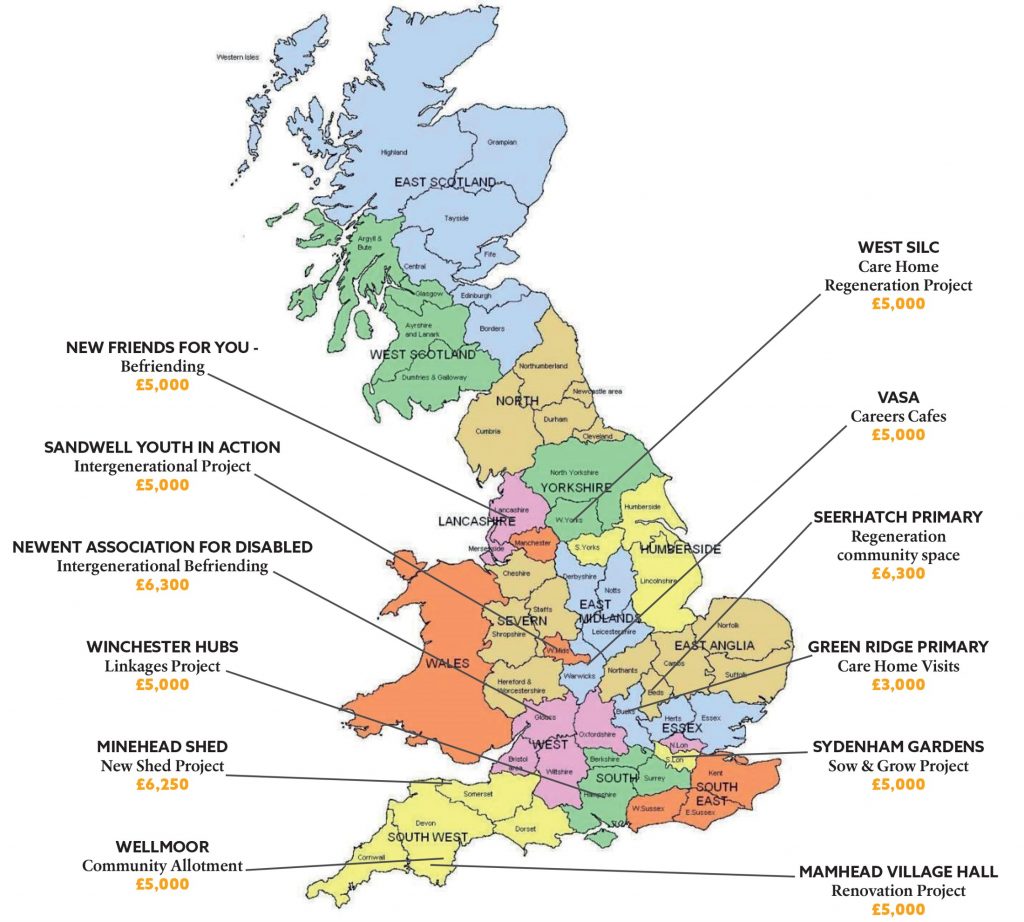 There is a fantastic range of projects, most of which will be receiving funding to cover the core costs of their delivery. These range from the set up costs of a new 'Shed' project in Minehead, to supporting the transportation costs of an intergenerational school/care home project in Bucks, and a regeneration project at a care home in Leeds, carried out by a local school with special educational needs students.
We are really excited to work with all of our new grantees going forwards, and where we can, we will look to support their work with the time and talent of the McCarthy Stone teams across the country.
Over the coming weeks, we will be writing about each organisation in a bit more depth, why we supported their work, and what our funding will help to achieve.
You'll also notice that this round we haven't supported anything in Wales or Scotland, and we'd like to do so next time, so please do get in touch if you have a project that you think we might be keen to support (don't forget to read our guidance first though!). More updates to come soon!
---