News & Events
Enjoy our selection of true stories
Foundation team visit Caraway Memory Cafe in Southampton
14 August 2023
Whenever possible, we like to get out and meet the volunteers, staff and service users of charities the foundation has supported.
While we review hundreds of applications, hundreds of sets of charity accounts, websites, social media channels and more, you don't truly get an idea of a charity's work in the community until you see it in person.
So we were really pleased to be able to take an afternoon out of the office in Bournemouth and take a trip over to Southampton to meet Caraway. Caraway are a charity supporting older people in Southampton who are living with dementia. The charity run a number of memory cafes in the city and with the support of a McCarthy Stone Foundation grant, have been able to open a further three sites in deprived areas.
We met with Dr Ros Simpson, who is Chair of Trustees for the charity and Katherine, the dementia lead for the group. We were also fortunate to meet some of the volunteers, including the lovely Irene and Carol, from the nearby Boathouse, a McCarthy Stone retirement community.
We also spent time with the group and it was a very grounding and informative experience that challenged our expectations and gave us a valuable insight into just how important groups like this are to those living with dementia, and particularly their carers, who are often partners or family members.
A big thank you to everyone at Caraway for making us feel so welcome and for allowing us to take part in the session, we really appreciate it. Caraway are a great example of the type of organisation that the McCarthy Stone Foundation look to support. They are local and community focused, driven by the work of volunteers, and helping older people to feel valued, connected and engaged with those around them.
An added bonus on the day was to meet Marcia from the Priory Road Community Group, who received a 'Winter Warm Spaces' grant from the foundation earlier this year. Marcia had stopped in to connect with Ros, so were both surprised and really pleased to get to meet her and hear more about the PRCG and their work nearby in the city.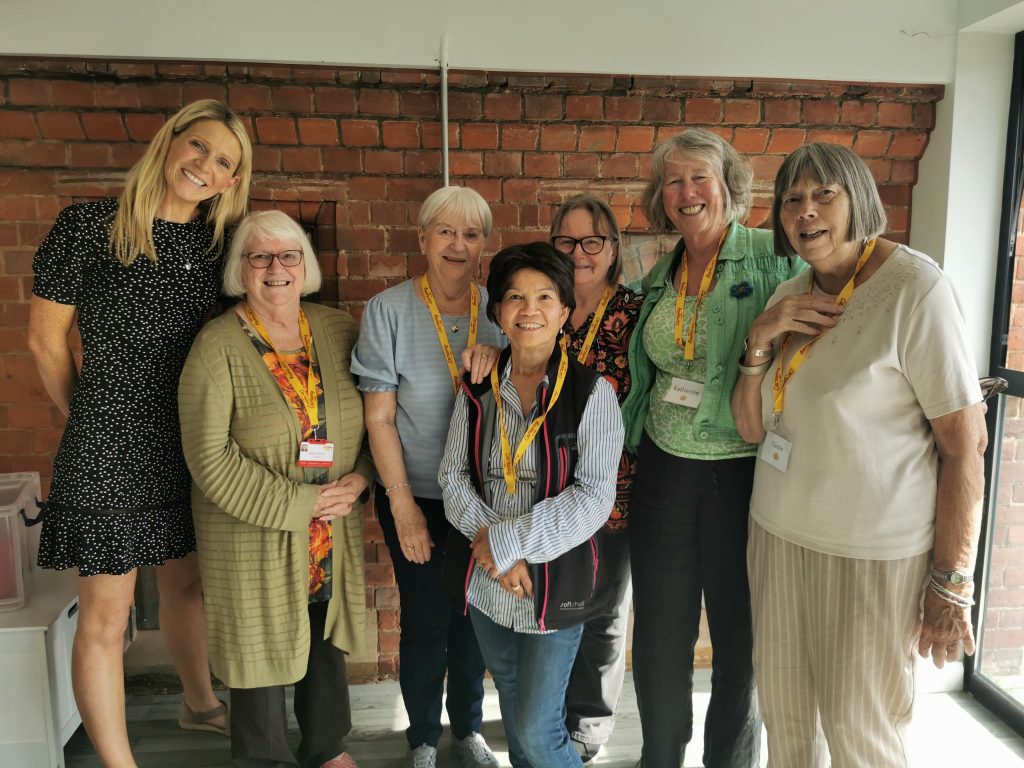 Julia meets the team of volunteers from Caraway at the Bitterne Memory Cafe in Southampton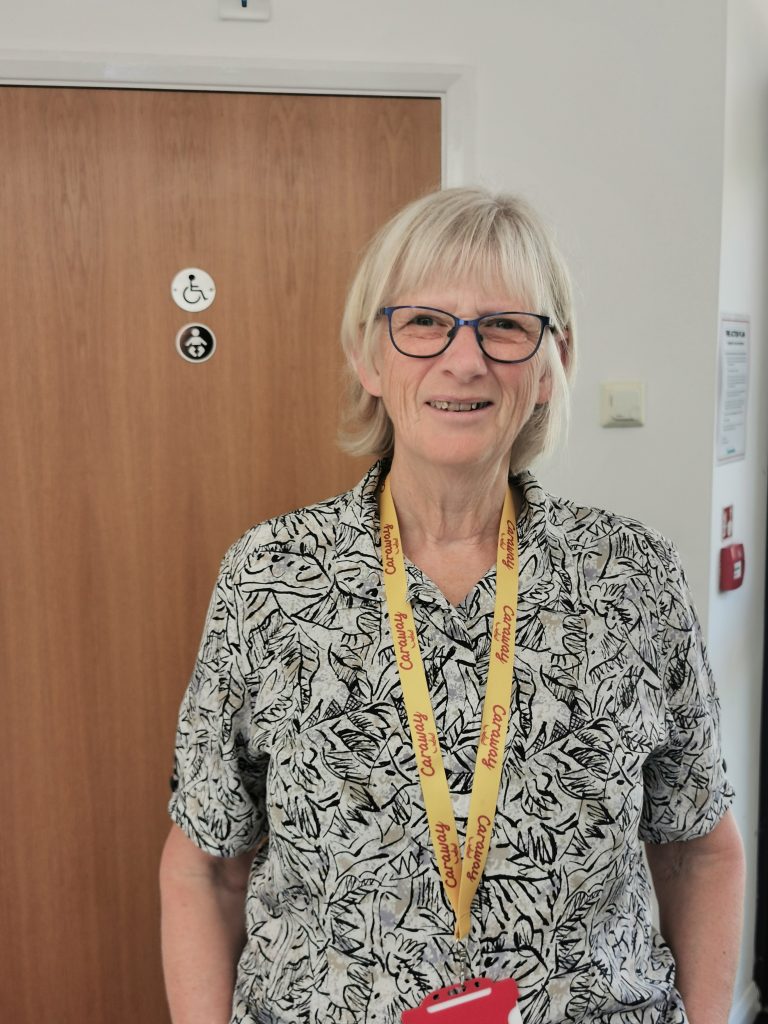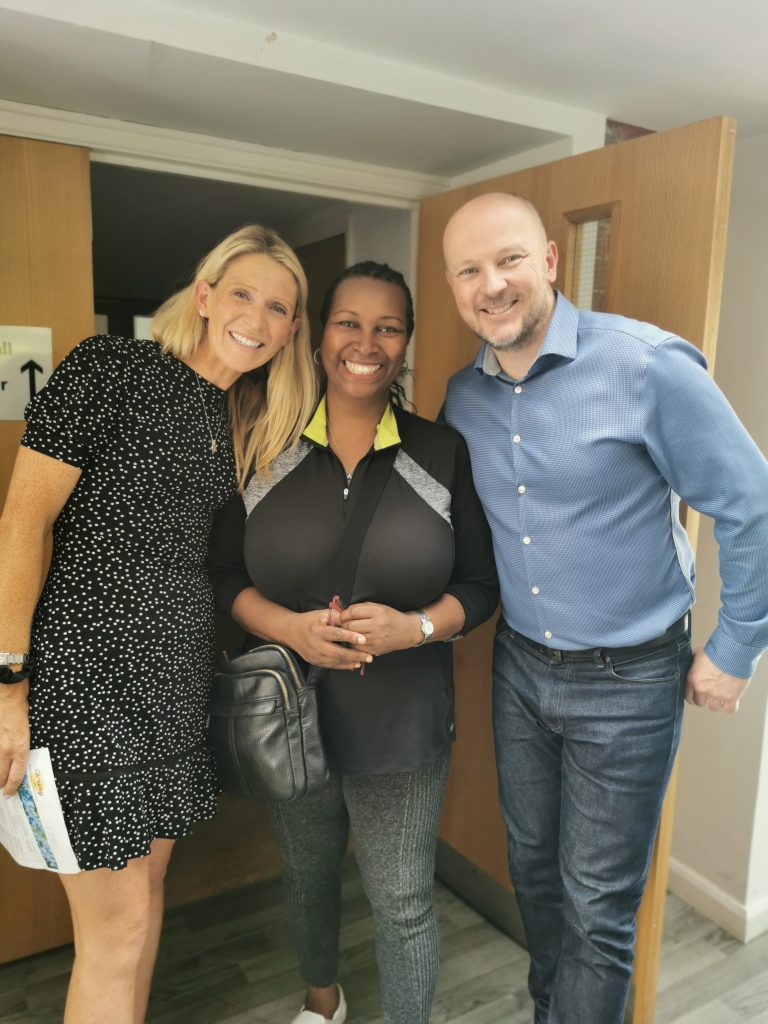 ---