News & Events
Enjoy our selection of true stories
Foundation Awards almost £130,000 to 21 charities…
18 October 2023
Our Autumn Grants Programme was an invitation only grants round to allow us to support previous grant recipients and ensure we can help those who were successful in our Spring round, but we were unable to fund at the time due to resource constraints.
We are really pleased to be able to announce the 21 organisations recommended by our Grants Committee and agreed by the Foundation's Board of Trustees at the October 10th meeting. In line with our approach to funding, most applications were successful in receiving core/unrestricted funding, to allow maximum flexibility in the use of the funds for the charity's key needs.
Cumbernauld Action on Care of the Elderly, North Lanarkshire, Scotland 
£7,500 
A well-established charity specifically aimed at preventing in loneliness and isolation in older people, in a highly deprived part of the UK
Core cost funding to support the running costs of essential facilities for dementia support and to cover the costs of staff and volunteers.
Otley Action for Older People, Leeds
£4,000
A local charity covering Otley, Pool and Arthington in the Leeds area working for older people to live independently in their own homes as long as possible.
Core cost funding to provide outings for service users.
Community Link Café, Low Bentham, N Yorks
£6,000
A twice weekly café and social club run for older people, typically over 80 and often with disabilities or mobility challenges. Often involving volunteers from local SEN schools.
Core funding to cover the shortfall between café income and costs, enabling the charity to keep costs subsidised and services inclusive.
Crossgates and District Good Neighbours Scheme, Leeds
£4,000
An East Leeds based charity working with older people to reduce social isolation, support independent living and promote well-being in a deprived area.
Funding towards outings for over 240 members to enable socialising, promoting physical activity and enhanced wellbeing.
Reach Family Project, Bolton 
£7,000
A small local charity providing befriending home visits for older people, well being checks and weekly hot meals to the most vulnerable.
Core funding for befriending services including salaries, postage, subscription and administration.
Wag & Co, Northumberland & Cumbria 
£7,200
The only visiting dog charity befriending older dog lovers in their own homes, care and medical establishments across the North East of England.
Core funding including staff costs, management systems and new volunteer recruitment.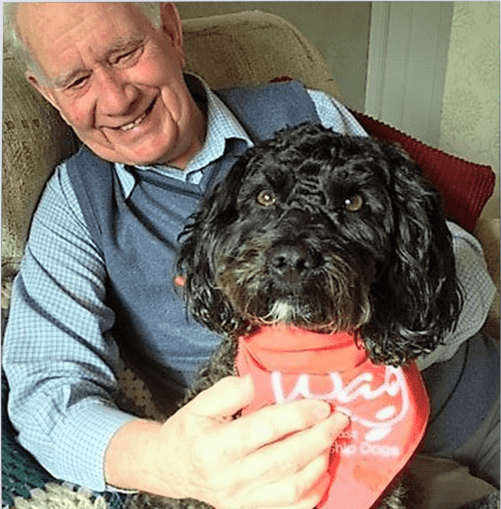 Wilderness Trust, Wales 
£3,000
A small charity focused on creating resilient communities with a sense of purpose by engaging 65 yr old+ volunteers in the restoration and regeneration of buildings and gardens to create community hubs.
Core cost funding to employ a Volunteer Manager to work with over 65's for a year.
Omega, Shropshire  
£7,000
A small national charity for End of Life Care, providing older vulnerable people with support by telephone, post and face-to-face.
Core funding for recruitment of a paid coordinator to manage increasing number of volunteers.
Mid-Suffolk Voluntary Organisation Forum, Suffolk 
£6,472 
Stowmarket based wellbeing hub dedicated to implementing community-led activities and services that benefit individuals aged 65 and over.
Core funding of established weekly lunch club for predominantly over 70's. Providing social interaction and a hot meal.
Touch Trust, Cardiff
£6,784 
A charity providing life-changing touch and movement-based programmes supporting disabled people. They provide programmes specifically for older disabled people.
Funding for a Dementia Project for people with profound multiple disabilities.
Age Concern Barnstaple and North Devon
£6,500
Local charity providing services for older people including befriending, shopping services, care line, hospital support, carer support, community transport and activities.
Core funding towards running costs.
Caraway, Southampton  
£6,664
A well established Southampton dementia charity providing 9 memory cafes across the city.
Funding for a course for carers of people with dementia so they can understand how to better care for their loved ones.
Age UK, Reading
£6,936
Focused entirely on the older people of Reading providing social clubs, health services, signposting and befriending.
Project funding to open a third Dementia Club. This will fund a facilitator, refreshments and other club overheads.
Small Acts of Kindness, Herts and Beds 
£7,500
Sourcing and distribution of Warm in Winter bags to vulnerable older people across Hertfordshire and Bedfordshire
Funding for an additional 215 Warm in Winter gift bags and Purple Pages information packs.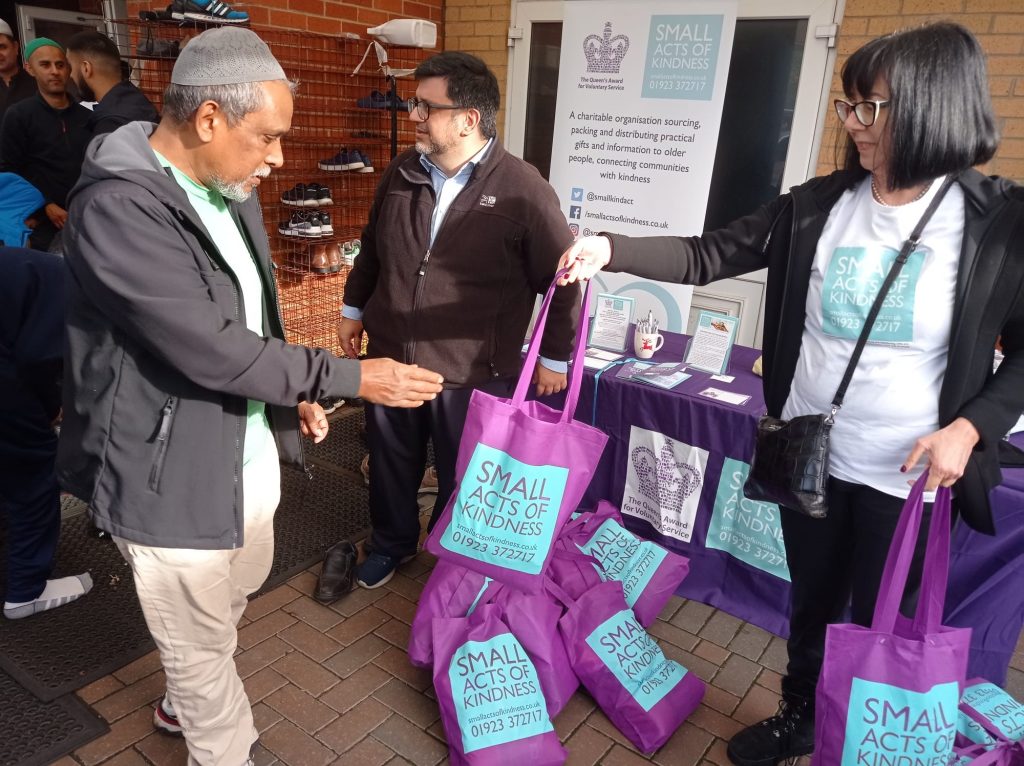 Small Acts of Kindness received a £7,500 award to support their Warm Winter Bags project.
Sydenham Garden, Lewisham 
£5,000
Provide therapeutic group activities at their South London gardens. This includes dementia groups, community lunches and events.
Funding to support their Sow & Grow project for older people living with early-stage dementia. Weekly sessions to benefit 36 beneficiaries.
Place at my Table, Sutton 
£7,500
Sutton based charity supporting older people through meal delivery, lunch clubs at their community hub café, therapeutic sessions and befriending.
Core funding towards a Volunteer Coordinator this will help to increase services and widen reach.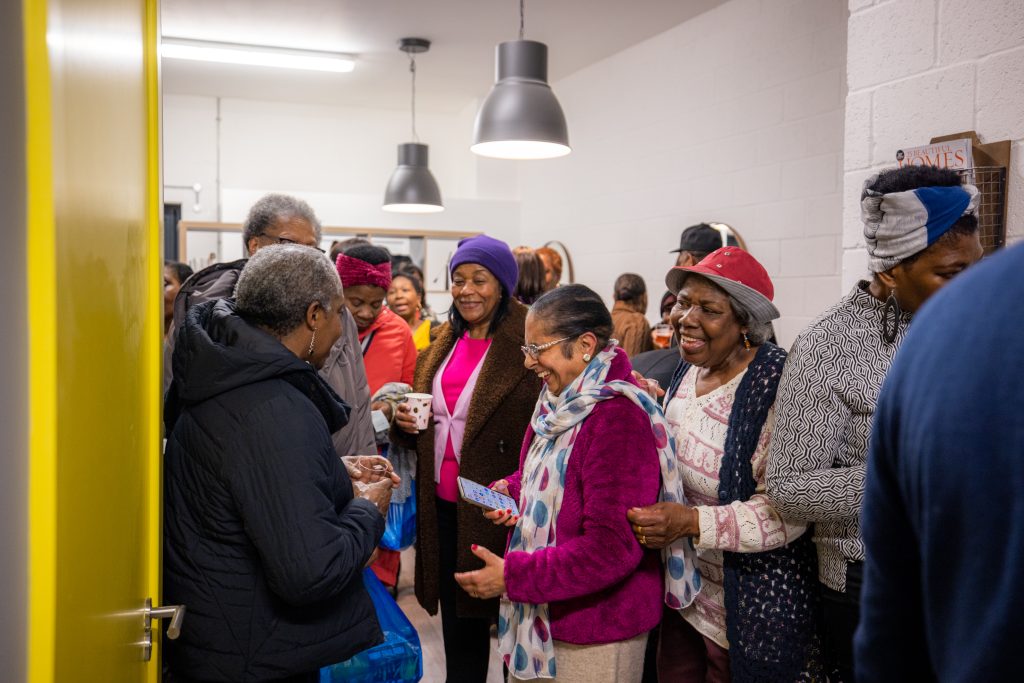 Intergenerational Music Making, Surrey 
£5,000
A well established non profit providing intergenerational music groups across Surrey. Bringing together care home residents with pre-school children for weekly facilitated sessions.
Funding for 5 new groups
LGBT Hero, Brixton / National 
£4,895
A national wellbeing charity for LGBTQ+ people, they support hundreds of older people experiencing isolation and loneliness.
Funding to extend their online support groups, run some in-person events in Brixton and share the stories of older people with the younger generation.
The Together Project, London/National 
£6,000
An intergenerational charity based in London. They connect children with older people through their weekly groups, pen pal scheme and library storytelling hubs.
Core cost funding to cover rent, utilities and insurance at their office which we funded the setup of in 2022.
Time to Talk Befriending, Brighton and Hove 
£6,000
A local charity covering Brighton and Hove and Worthing in Sussex. They provide regular meet ups, one-to-one intergenerational befriending, social prescribing and seasonal events for older people.
Core cost funding so that they can continue to deliver services over the coming 12 months.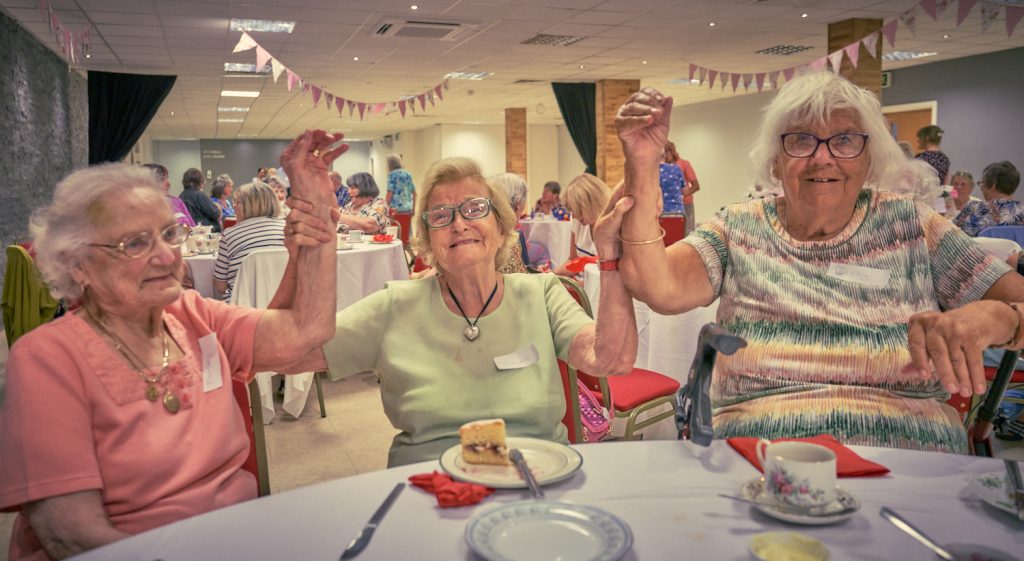 InCommon Foundation, London 
£7,500
An intergenerational charity connecting young people with their older neighbours through workshops, social action, training and support so that others can develop their own projects.
Funding to deliver 10 new workshops for school children and older people in sheltered housing across London.
---