News & Events
Enjoy our selection of true stories
Community project help in Windsor
21 July 2021
The Age Concern Day Centre in Windsor is an important community hub and their kitchen provides meals for service users who are often vulnerable or isolated. With the replacement of some old kitchen units there was an urgent need to repair the damaged and exposed walls before new units could be fitted.
Our team in London Division stepped in to help, and with the skills and expertise of Tony Davitt of APBS Ltd, the project was a go. Tony and his team disconnected the plumbing, removed the sink and dishwasher units and cut back pipe work, before they repaired the cladding and refitted everything. As you can see in the pictures below, it has been a real transformation.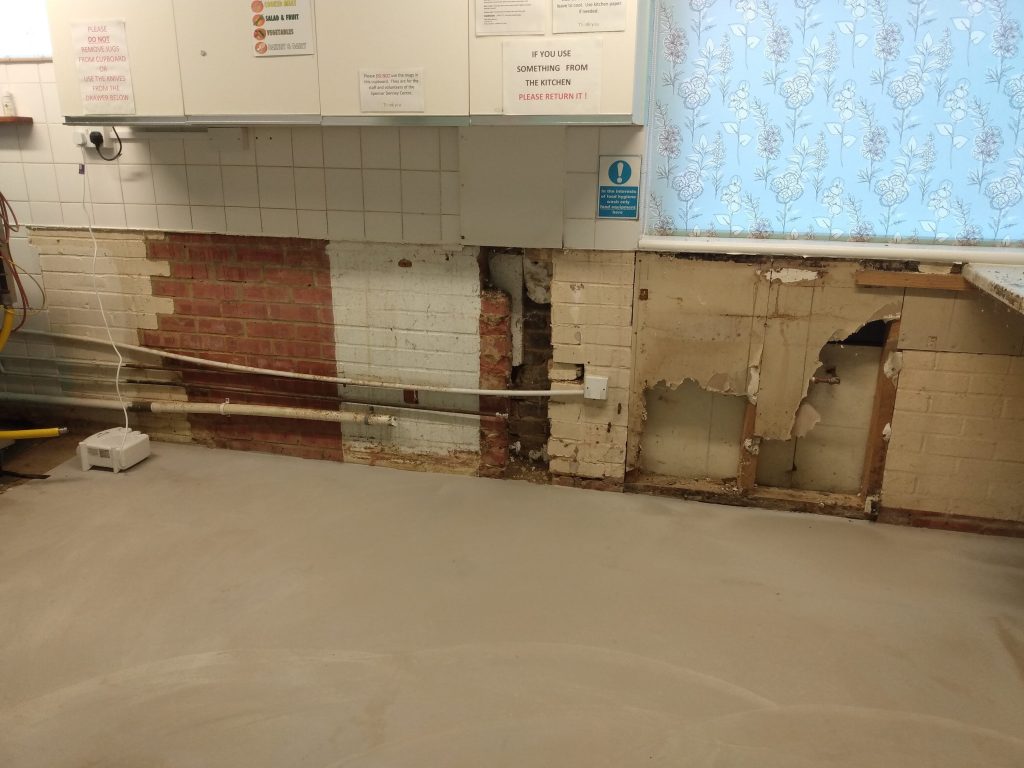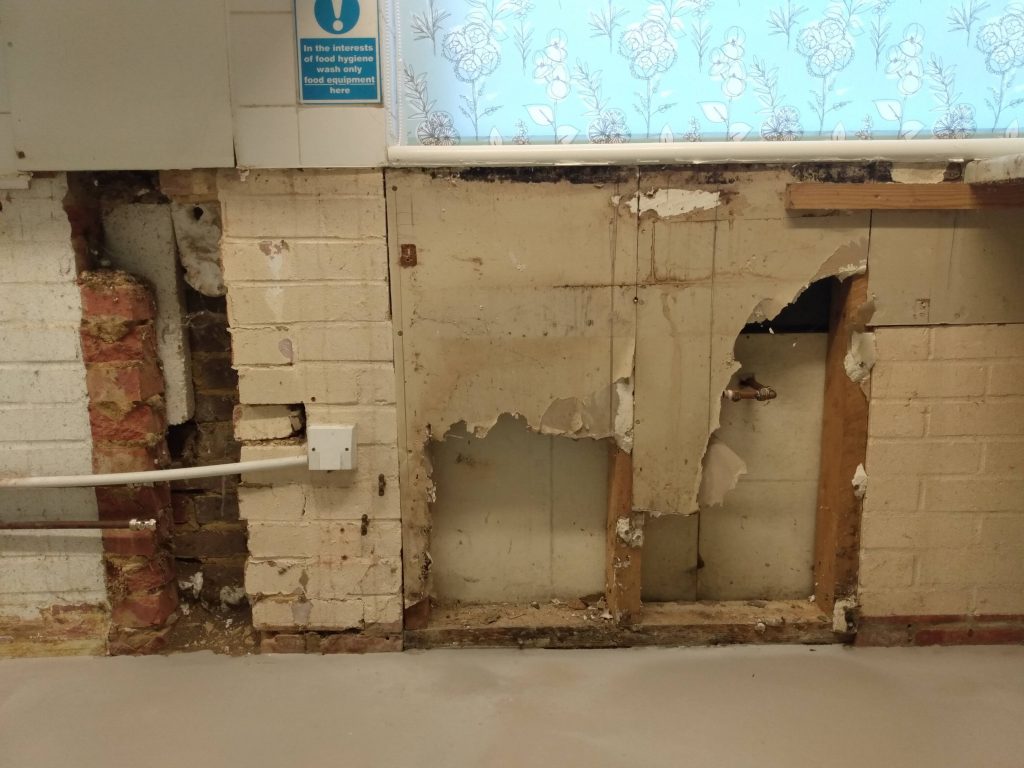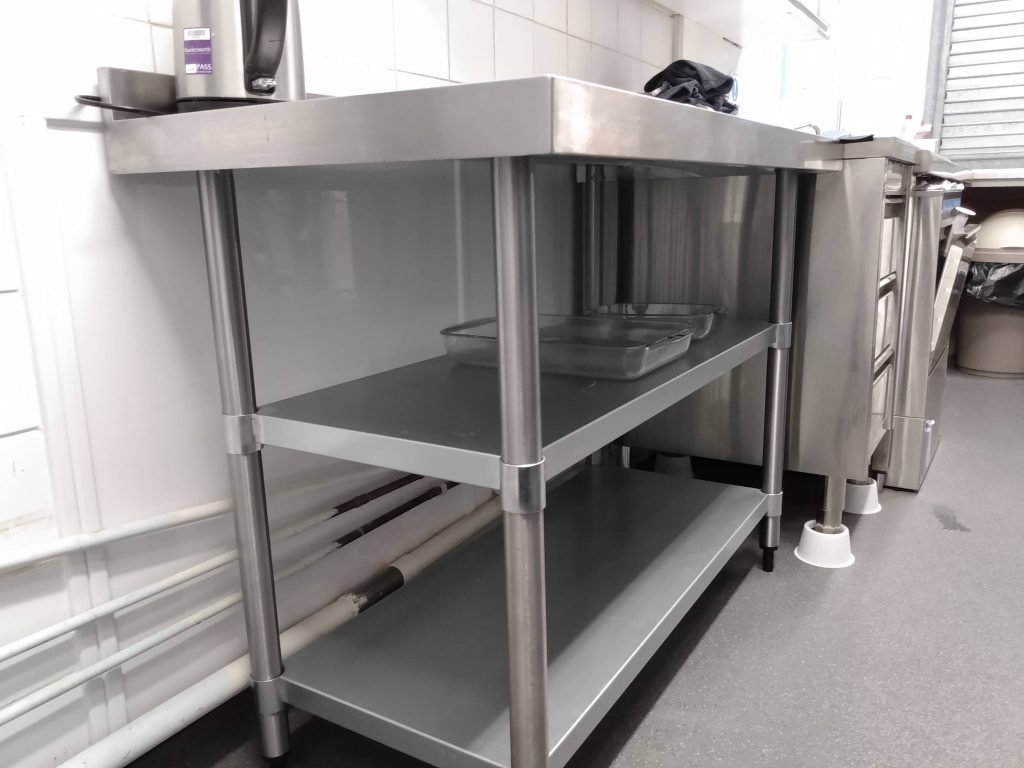 Rachel Harvey from the local centre sent us this update:
"Big thank you for the help and the smooth way in which it was carried out. It is always a pleasure to work with people who are organised, efficient and know their stuff. This kitchen provides meals to our Meals on Wheels, Sunday Lunch and Day Service, and has proudly had a 5 star rating for many years. In replacing the old, worn and falling apart units this wall was exposed along with the two holes and mouldy plasterboard. To maintain our standards we needed to get this clad and quickly. The services we run are for some very vulnerable clients so we need to maintain a very rigorous cleaning regime and the new cladding is just perfect to make this easy for us to do. All our clients are over 70, most with at least one long term health condition. Our services help carers and independent people equally and have been a real lifeline this last year during the repeated lock down.
Thank you for helping it has made life so much easier and puts us in a better position to help people as they come out of lock down."
A big thank you to Andrew Wickett and Peter Creighton from the LSE team who helped to coordinate this project on the ground, and of course to the skilled artisans of APBS Ltd, and their Director Tony Davitt who carried out all the work free of charge. Thank you! Great work all round everyone.
---