News & Events
Enjoy our selection of true stories
Christmas Grants Update : From the Welsh Valleys to North London.
20 January 2022
Before Christmas our foundation set out to award some small grants to grassroots local charities working to support their community over the Christmas period, and beyond.
We have recently followed up with those organisations to find out a bit more about their work, how our funds helped, and who it made a difference to. Here is an update from two of the organisations we supported this Christmas with a small community grant of £500.
Age Connects Cardiff and the Vale
This local charity in South Wales invested the grant into their Community Support Project, which aims to tackle social isolation and loneliness in older adults. A volunteer driven project, it creates a lifeline, from befriending services to collecting shopping and prescriptions. Karen Fletcher from the charity shared with us the story of one of their service users.
"Christine and her 90-year-old father Roy, live near Cowbridge in the Vale of Glamorgan. They have been supported through the Age Connects Cardiff & the Vale shopping service during the Coronavirus pandemic. Christine explains: 'Like many other people, we had no idea just how much our daily lives would change 'It soon became obvious that the weekly food shop was going to be much more difficult. I became increasingly anxious and feared going out to the shops as I had my 90-year-old father with me who is obviously in the very vulnerable age group. 'It was a very real worry. 'A friend told me about the Age Connects Cardiff & the Vale shopping support service. He was thrilled with its weekly shopping delivery and so I thought that I would give it a try. Since then, a lovely lady called Andrea has been doing our shopping and delivering it to our home. We so look forward to our groceries delivery and Andrea always chooses everything with great care. 'Although the shopping is important, Andrea is so much more than just a shopper. She is a link for us to the outside world. She is always happy and positive and shows a genuine concern for our welfare. She has really made the whole experience so much more bearable for my father and me. Christine continues: 'I am so glad I made that initial phone call. Age Connects Cardiff & the Vale provides a wonderful service for people isolating, living alone or, as in our case, in a situation where there is a vulnerable person living with their carer. 'Without the support of Age Connects and its dedicated volunteers, life would have been so much more difficult and I would recommend the service to others in a similar position. 'Thank you very much Andrea and thank you Age Connects for this excellent service, we are extremely grateful."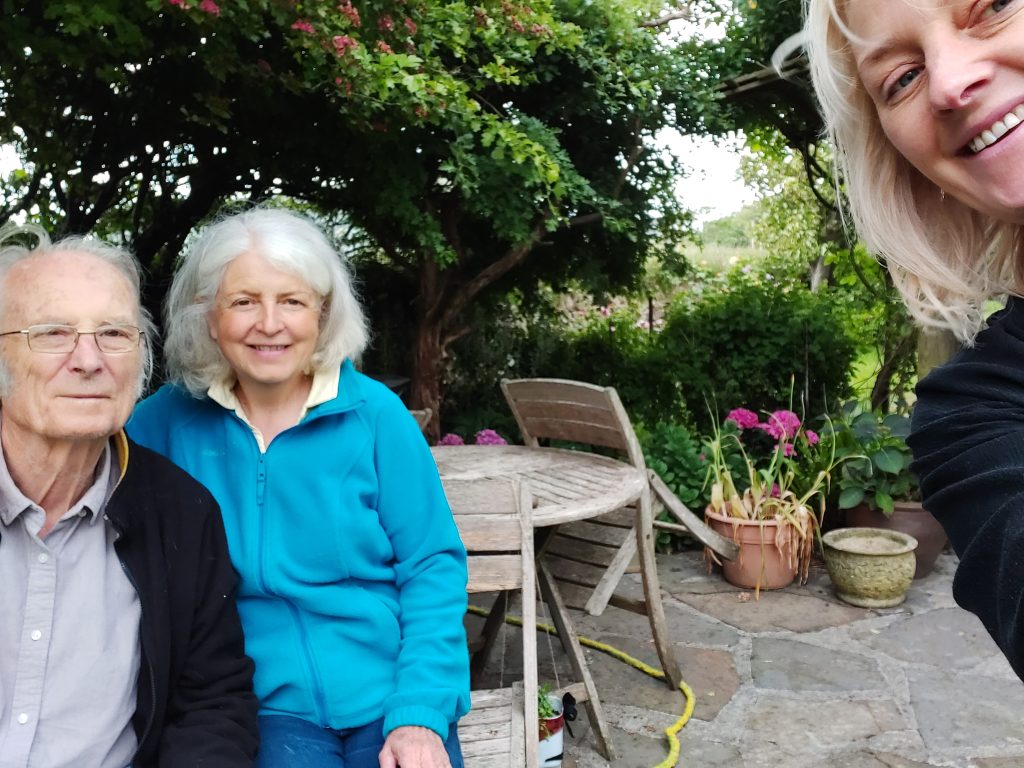 Although a seemingly small amount, £500 has enabled 100 volunteer visits to take place over the Christmas period, helping to cover the costs of volunteers travel to support their service users. A big thank you to all our supporters who have helped make this happen.
Christmas Lunch for Anyone Otherwise Alone 
Nominated by Warren, one of our employees in LSE Division, this community group have the singular purpose of arranging a Christmas lunch for people in their community who are spending the day alone. With the help of the Chef at the local primary school, and a team of volunteers, they delivered 231 meals on Christmas day to people in the community of Sudbury and Kenton in North West London. The group put their £500 grant towards a tub of Roses chocolates for every person, so everyone had a gift to open, along with using it to help with the cost of insurance and meal ingredients.
Catherine from the Christmas Lunch Planning group told us about one of their recipients "He said that it made him feel emotional to know that somebody who cared would be knocking on his door on Christmas Day when he was feeling most alone. He was really delighted with the quality and quantity of the meal and thrilled with that large tub of chocolates that turned out to be the only gift that he received for a long time. It is very rewarding to know that we can make such an impact on someone's life in this way".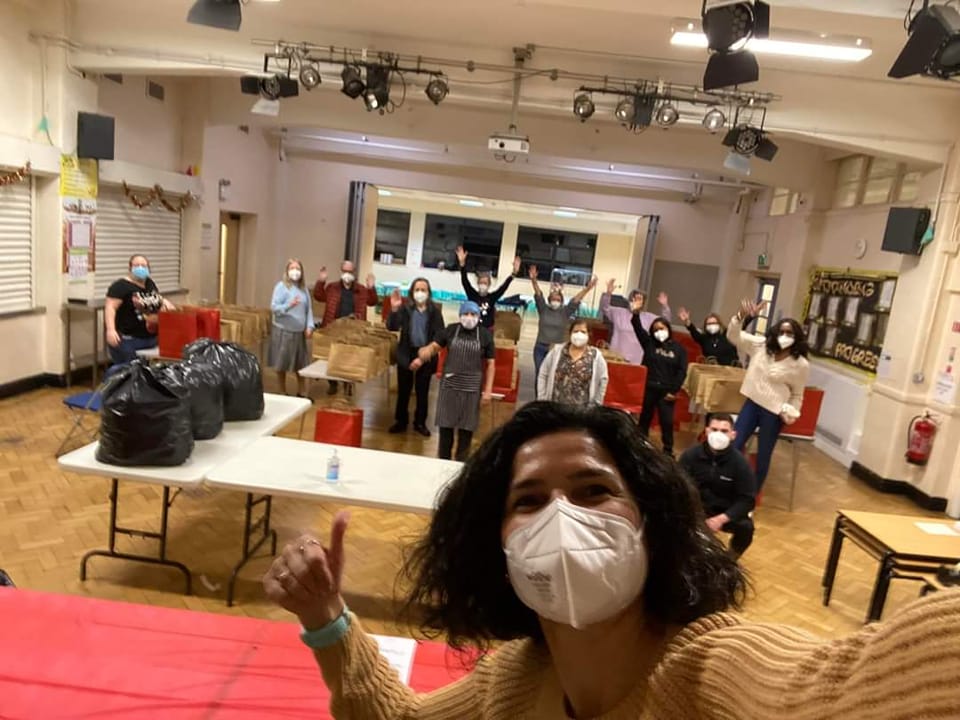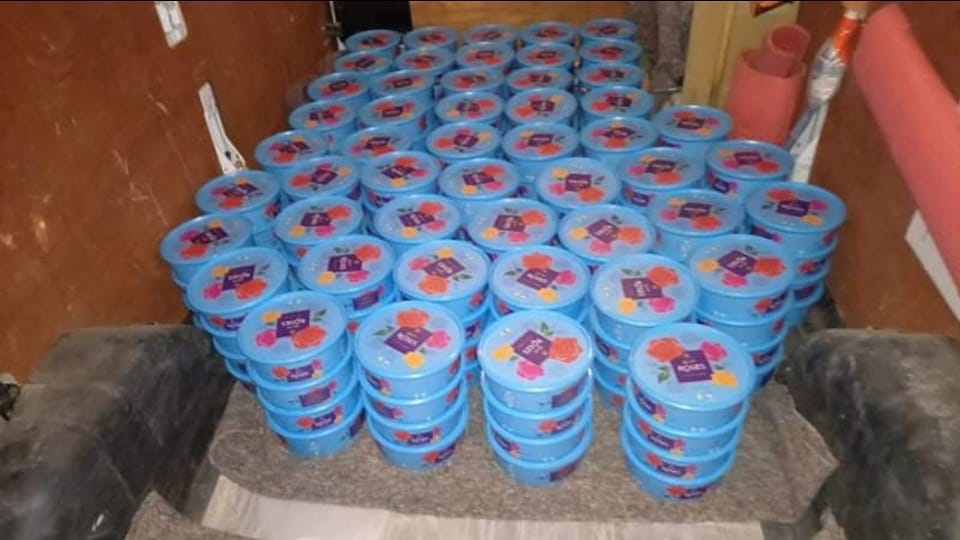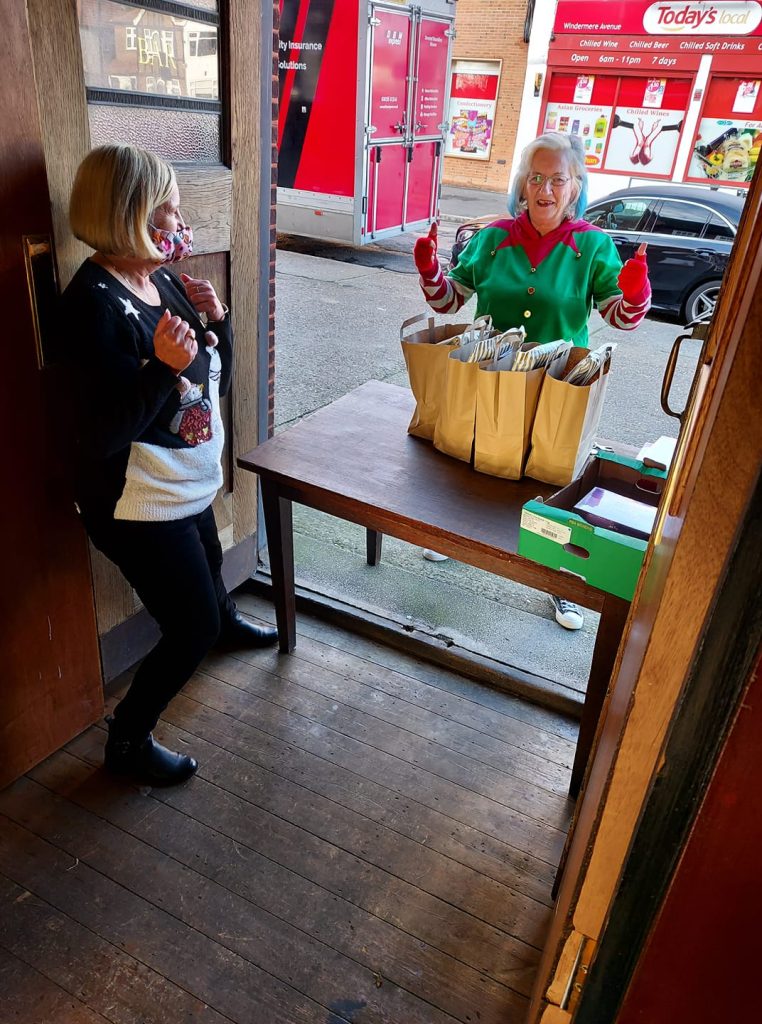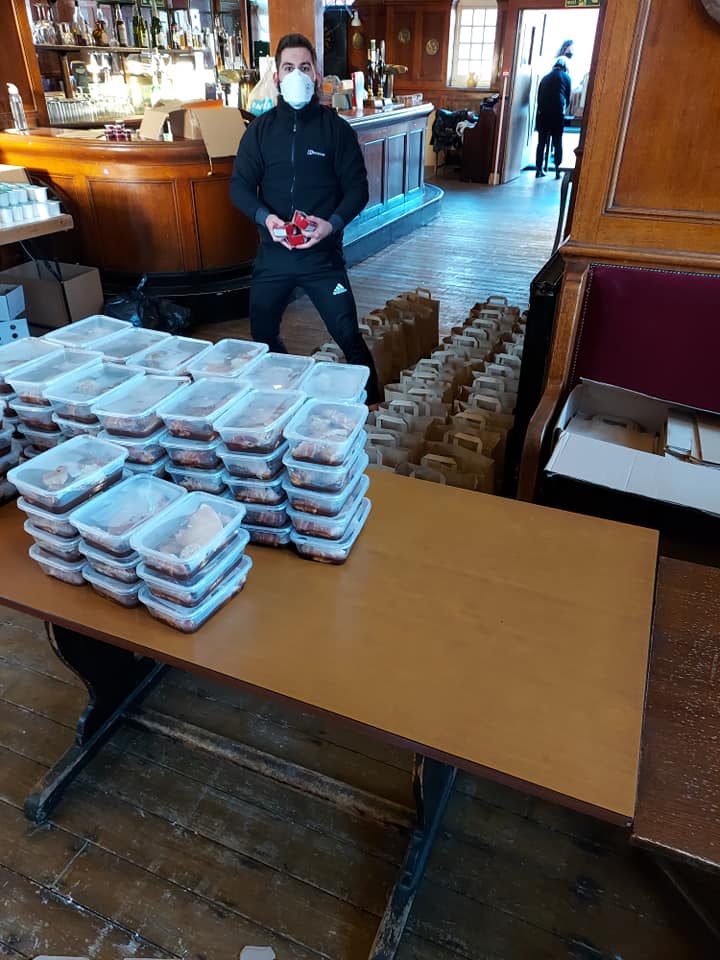 An incredible effort from a wonderful group of volunteers, keen to help and support their local community.
We will be sharing more of these stories over the next couple of weeks as we start our next round of community grants, with up to £5000 in funding available for grassroots causes supporting the health and wellbeing of older people.
Thank you to all our employees and partners who supported us in 2021, as you can see, your help really is making an impact. With just £1000 of funding, and thanks to the work of some wonderful community volunteers and organisations, we were able to have an impact on over 330 people this Christmas.
---