News & Events
Enjoy our selection of true stories
An Update from Rugby First Responders
26 July 2021
Community First Responder teams are an invaluable asset to our full-time emergency services teams. Based in their local communities, the volunteers, who work in shift patterns outside their day jobs, are often first on scene to 999 calls helping to provide immediate first aid, patient care and reassurance, and supporting ambulance teams when they arrive. These services are particularly valuable in rural areas or when helping a patient whose situation, while needing help, may not be immediately life threatening.
We were keen to meet the team from Rugby Community first Responders, who recently had a £500 grant from the Foundation to support their fundraising and uniform needs, and our Foundation Ambassador Andrea Waldron went along to meet Gemma and Paul from the team.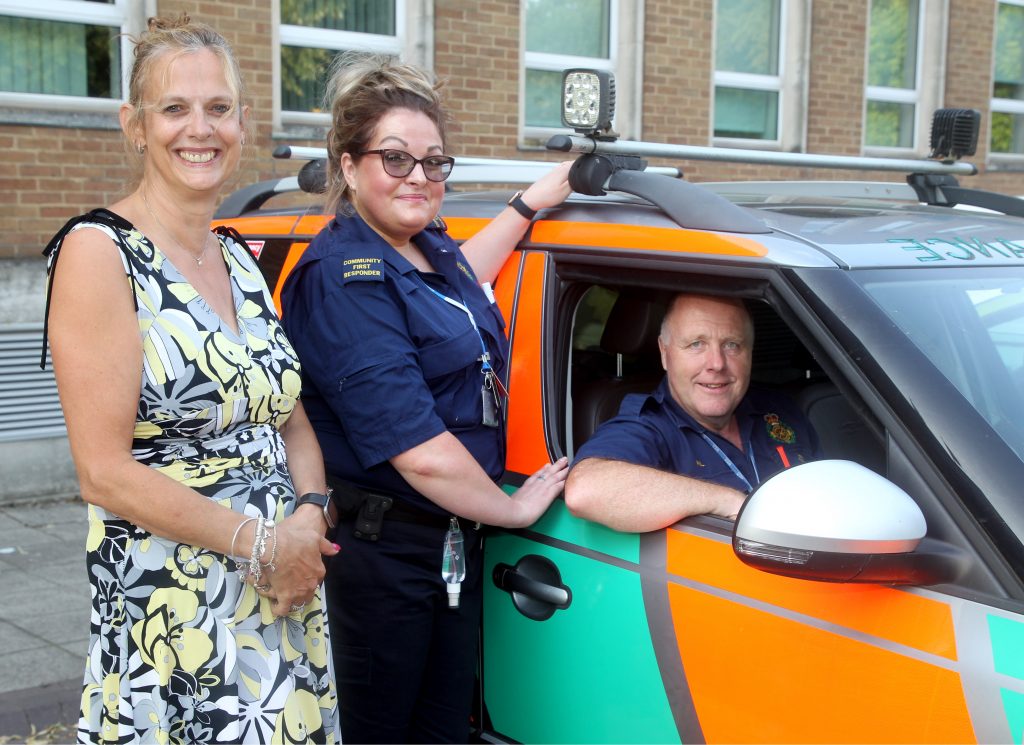 We aim to meet the community projects and organisations we support whenever possible, and our team of volunteer regional ambassadors help make that possible. After meeting the Rugby CFR team, Andrea had this to tell us:
"It was amazing to meet Paul and Gemma who are volunteer responders in Rugby and are called as a first response unit until the NHS ambulance arrives – only a limited amount of their medical supplies are funded by the NHS so our money has gone towards lifesaving equipment … and with defibrillators costing £900, it's money very much needed.  They really are a vital support to the Rugby community and could be lifesaving due to their quick response times.  I am truly proud to work for McCarthy Stone and being given the chance to see how my local community is benefitting from the Foundation."
Our Foundation depends on the generosity of our employees, suppliers, and homeowners, so it is really valuable for our teams to meet with the community organisations that it supports. We want to wish the volunteers at Rugby Community First Responders the very best for all their continued hard work and selfless commitment to volunteer to help others. Thank you!
---