News & Events
Enjoy our selection of true stories
£500 community grant awarded to Wiltshire Bobby Van Trust
17 March 2021
The Wiltshire Bobby Vans deliver a valuable service to vulnerable people living in Wiltshire and the McCarthy Stone Foundation are delighted to be able to award the charity a small grant of £500 to help secure the homes of 5 vulnerable older people in the county.
The Trust strives to help people in Wiltshire and Swindon by:
Improving security of domestic premises occupied by the elderly and vulnerable to prevent burglary, hate crime and domestic abuse;
Reducing incidence of repeat burglary and re-victimisation;
Promoting awareness of fire safety, detection and prevention;
Offering reassurance and advice on crime reduction, and sign-posting other agencies that may be of assistance to clients' particular needs; and,
Providing practical skills and advice to help prevent online fraud.
Working in close partnership with Wiltshire Police, the Bobby Van has continued to operate throughout the Covid lockdown, providing security, support, and peace of mind to people who have been victims of crime.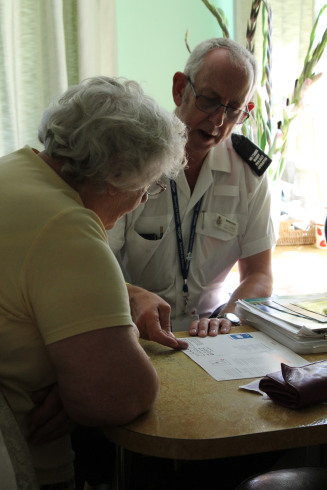 Nobody should have to live in fear inside their own home, but the impact of crime can be devastating on mental and physical health. The expert help and support provided by the Bobby Van team is an important community service and we are proud to support their work. We look forward to continuing to work with the charity, and other Bobby Vans around the country in the future.
For more information on the work of the charity, please visit their website.
---