News & Events
Enjoy our selection of true stories
5 easy ways to support the McCarthy Stone Foundation at no cost to you…
15 March 2021
There are many different ways that you can get involved with our Foundation and help to support our work. While we are hugely grateful for the donations we receive, there are plenty of other ways you can help us to raise the valuable funds we need to keep supporting small charities and voluntary organisations around the country.
1. Through your online shopping.
Did you know that whenever you buy anything online – from your weekly shop to your annual holiday – you could be raising free donations for McCarthy Stone Charitable Foundation with easyfundraising? There are over 4,000 shops and sites on board ready to make a donation – including eBay, Argos, John Lewis, ASOS, Booking.com and M&S – and it won't cost you a penny extra to help us raise funds.
All you need to do is:
1. Go to https://www.easyfundraising.org.uk/causes/mccarthystonefoundation/?utm_campaign=raise-more and join for free.
2. Every time you shop online, go to easyfundraising first to find the site you want and start shopping.
3. After you've checked out, the retailer will make a donation to McCarthy Stone Charitable Foundation at no extra cost to you whatsoever!
There are no catches or hidden charges and we will be really grateful for your donations.
Thank you for your support.
The Amazon Smile programme is an easy way to turn your online shopping into a charitable donation. For every eligible purchase made on the Amazon Smile platform, a small percentage is donated to the McCarthy Stone Foundation. There is no difference in the product prices, and the bulk of your purchases are eligible. These small donations really do add up, so please do sign up today.
2. Sharing our content on social media
One of the easiest ways to help the Foundation is to share our news and content on social media. The Foundation is active on LinkedIn, Twitter, and Facebook. Giving us a like/comment/share really helps to get our message out to the wider world, and raises the profile of the causes we support.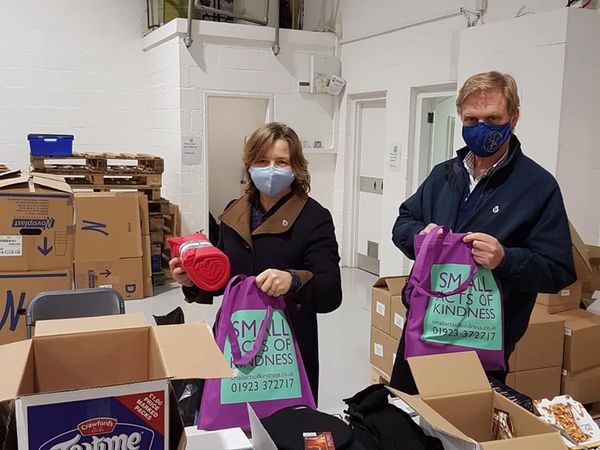 3. Choose us as your charity on Ebay 
If you are having a clear out and selling items on the popular online auction site, then you can donate part of your sale to our Foundation. You won't pay any selling fees on the amount you donate and you don't pay anything unless the item sells. All you have to do is to select the 'Give to Charity' option and then search for the McCarthy Stone Foundation. You can see our page on Ebay here.
4. Recycle old coins, mobile phones, or old jewellery
We all have a drawer somewhere with some old coins (UK or Foreign), broken or unwanted jewellery, or perhaps an old mobile phone tucked away in it. While they might not be much use now, we can often turn these into valuable funds through our charity recycling partner. Donations can be sent to the Foundation at our Head office in Bournemouth:
FAO Foundation Manager, McCarthy Stone Charitable Foundation, 4th Floor, 100 Holdenhurst Road, Bournemouth, BH8 8AQ
5. Volunteer with one of our charity partners 
If you'd like to volunteer and put your skills and experience to work with a charity in your community, then we can help. Our online volunteering platform 'Rockstars' has been set up for our employees, homeowners, and community partners to use to facilitate volunteering. Registration is easy, and you'll be able to be 'matched' with a suitable volunteering opportunity. Visit the 'Rockstars' app to register your interest. There is no minimum commitment, and you can accept or refuse tasks as your availability and preferences dictate, we are just happy to have you!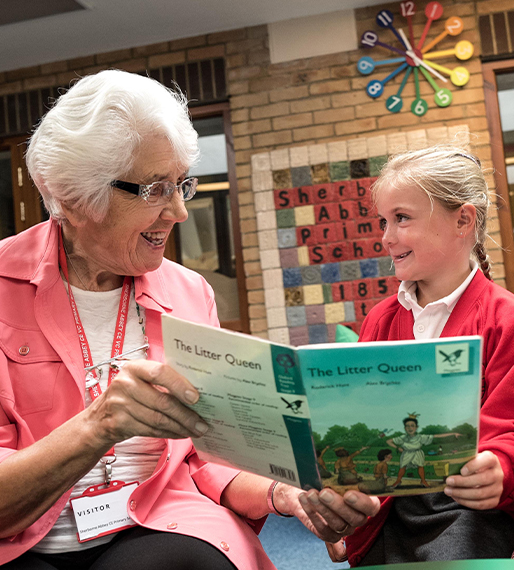 However you choose to help, thank you. Your support is an invaluable part of our vision to create stronger communities around the country, and to ensure that small local charities and voluntary organisations get the help that they need. We can't do this without you, and every penny of support is appreciated. To find out more about our work, please do Contact Us.
---