News & Events
Enjoy our selection of true stories
36 organisations awarded funding as part of Dementia Action Week…
13 June 2023
We are really pleased to share the list of organisation's awarded funding as part of our Dementia Action Week funding programme. Thanks to the help of our supporters, we are supporting 36 different organisations across the country, with just under £30,000 of funding.
As ever our programme was highly subscribed and unfortunately we don't have the resources to help everyone who applied. However, we are very proud to have tripled our support for the Dementia Action Week programme since last year.
This year we have a real variety, from long-established to newly formed dementia support groups, alongside signposting services like The Blue Book. Our funding will cover a wide range of activities, from trips out, refreshments, venue hire, or staff costs through to transport costs in rural areas. In many cases, these are very small organisations, often community groups, with an income under £10,000 p.a. so this funding will make a real impact and help ensure that these invaluable local resources can continue to open their doors to people living with dementia, their family and carers.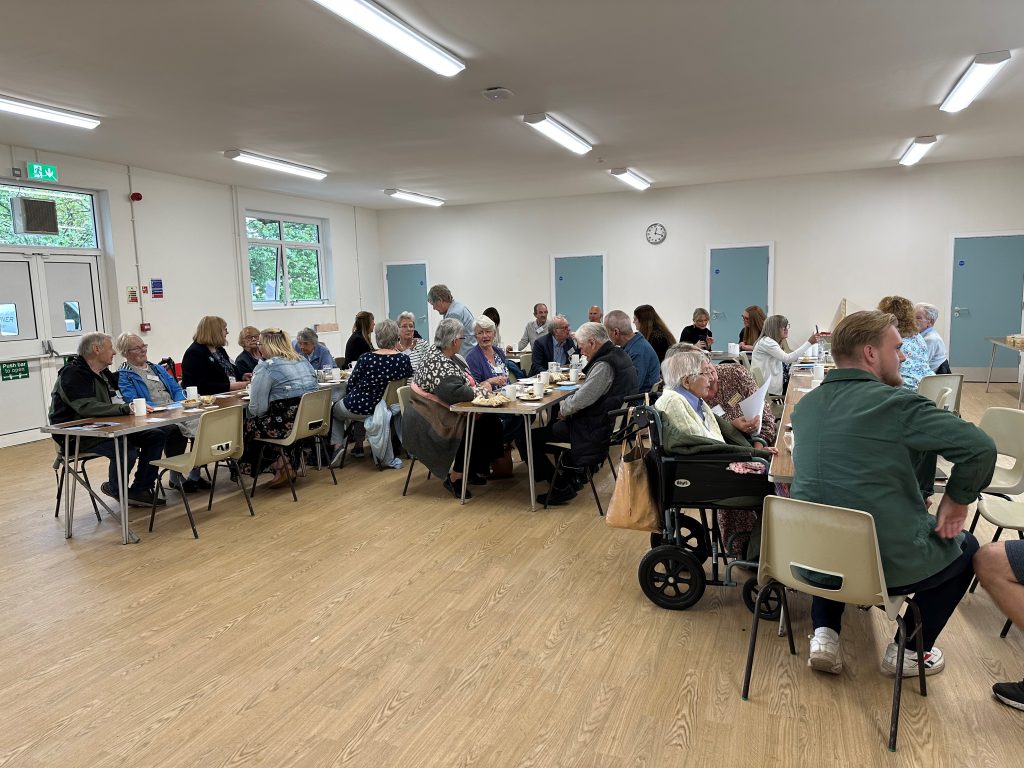 We are very grateful to all of our supporters, whose kindness and generosity ensures that our programmes continue to flourish and channel valuable financial support to these brilliant local, community-led initiatives.
Check out the full list of organisations we are proud to be supporting:
London South East Region
Abacus Primary School – £1,000
Get Started Art CIC – £1,000
Songhaven – £1,000
Wendover Dementia Support – £1,000
Cafe 22 – £1,000
Chinnor Village Centre – £1,000
Sounds Better CIC – £1,000
Eastbourne Dementia Action Alliance – £290
Midlands and Wales Region 
Dove Dementia Cafe – £1,000
the Pathways Centre – £1,000
Sahara Coventry – £1,000
Ross Meeting Centre – £1,000
Tenby Memory Cafe – £1,000
West Norfolk Carers – £974
Rushall Memory Cafe – £500
Warm Welcome on Wednesday Dementia Cafe – £500
Chaddesley Community Care – £500
Memory Lane Cafe Ipswich – £500
Northern and Scotland Region 
The Blue Book – £1,000
Shipley Memories Group – £1,000
Memory Lane Calderdale – £970
East Kilbride Dementia Carers – £800
Marple Dementia Drop In – £780
The Forget ME Nots – £500
Saint Chads Memory Cafe – £500
Hidden Friends – £500
Gildersomes Happy Memories Cafe – £500
Wetherby in Support of the Elderly – £500
Dementia Friendly Sandbach – £240
Southern Region 
Hartley Wintney Voluntary Care Group – £1,000
Wroughton Making Memories Cafe – £1,000
Perranporth Memory Cafe – £1,000
Lymington Dementia Action Group – £1,0000
The Sunflower Cafe – £1,000
Penryn Memory cafe – £500
---