News & Events
Enjoy our selection of true stories
£250 community grant awarded to Clevedon Happy Companions Club
2 March 2021
One of our aims as a grant-making charity is to reach the smaller grassroots organisations, who often don't have the resources to have professional fundraisers or grant writers on their teams. Within communities around the country, there are numerous small organisations, usually volunteer led and run, providing valuable services to their local area.
One such organisation is the Clevedon Happy Companions Club, run by a small group of volunteers with the aims of reducing loneliness and isolation amongst older, independent living residents of Clevedon. With a small annual turnover and the focus on delivering a great service, it is often not necessary for groups like this to take on the process of registering as a charity, even though their activities are without doubt charitable.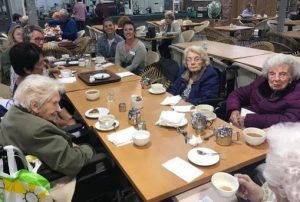 We were really pleased to be able to learn about the work that the club takes on, their challenges, and how they have been coping with keeping connected during lockdown. We are delighted to be able to grant them £250, which will help them to continue providing valuable contact, connection, and interaction.
Organisations like this can easily get looked over for funding, but the services they provide are invaluable, helping to keep older people connected, active, and engaged with others in their community. We are hoping to continue our relationship with the club and their volunteer team and look forward to seeing their days out return once restrictions are lifted.
---